An insight into a visit to Steven Hale Hearing in Sutton Coldfield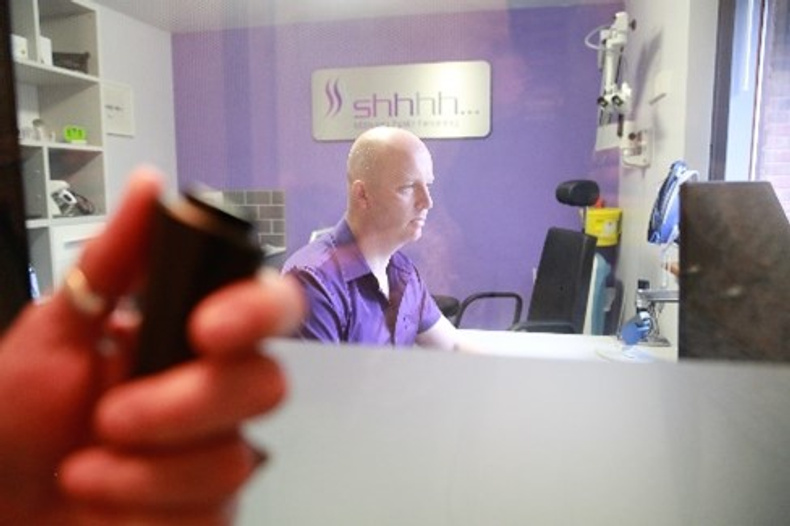 You may have seen that we have put out a short video on YouTube channel of our clinic in order to introduce you to it and allow you to become familiar with what you will encounter on your appointments. We have found this to be beneficial for anyone who has concerns about their first visit, and what to expect with their hearing test in Sutton Coldfield.
However, to back that up, we have written this blog, or short article, to demonstrate the experience of one of Steven Hale's clients in his Sutton Coldfield clinic in word form too, as, sometimes, a really accurate "feel" can be gleaned from another's words.
What was the first step?
Unexpectedly, (or maybe expectedly!), the first step was the hardest - admitting that I may actually need to see an Audiologist! Luckily, I had seen or read something about Steven Hale Hearing, and the fact that he was based in Sutton Coldfield, so I already felt comforted by the service being local. One quick peep on the internet took me to the site and I did it - I called the number! As expected, I was asked a few simple questions, nothing too probing or difficult, and an appointment was arranged for two days later.
How did you feel leading up to your appointment?
Oddly, I felt a mixture of nerves and excitement! I think all of our lives we are conditioned to dread what we perceive to be 'medical' appointments, however, I reminded myself that this was actually all about me investing in myself, and doing whatever I could to improve my quality of life. This meant that the anticipation was actually all positive, and I noticed that, when I told family and friends of my upcoming date, they were all really interested and said they would be keen to know all about it afterwards.
What was the actual process?
After an easy booking-in process at reception up on the first floor (there is a lift if you would prefer) and couple of minutes comfortable wait, Steven Hale came and met me, introduced himself and invited me into his clinic. As soon as I entered, I was struck by the fact that it looked clean, functional and professional, and that Steven enabled me to feel immediately at home. Any lasting nerves evaporated as I began to look forward to learning more about my hearing.
Once seated, we had an informal "consultation" (chat!) to allow Steven to understand more about me, my lifestyle, any difficulties I was encountering, and outline any expectations of help he can offer. I'll be honest with you here and tell you that I found him extremely easy to talk to - in fact I could have gone on for longer! Not only did he ask some really good questions, but he also listened, which is a real skill in itself, and one that encouraged me to open up to him in such a way that I knew, not only was I in very safe hands, but also that whatever help was available, he would be able to administer. It finally felt good to be able to talk honestly about my hearing issues, in the full knowledge that that anything I told Steven would help with my diagnosis and treatment.
Then we move on to the hearing test phase of the cycle. This started with me sitting in his comfy chair to check both ears for wax. As he did this, he told me of the perils of allowing ear wax build up, but he discovered this was not the cause of my hearing loss.
Next, I sat in a soundproof booth with soft headphones on and was given a 'clicker' to press when I heard a sound. (If you research this hearing test you may find it referred to as a Pure Tone Audiogram.) Steven sat at his desk whilst I did this, and I could see him through the window of the booth but couldn't hear him or engage with him. As you would expect this was totally painless and non-intrusive.
Following on from this, a different type of hearing test was conducted, which seeks to assess hearing processes surrounding speech, speech in noise and middle ear functions. By now, of course, I knew this was a very thorough hearing test, and I was indeed in the hands of an expert! This series of tests explores the specific problems within the entire audiological system and sounded fascinating!
The results are in! After all hearing tests have been completed, we looked at the findings. What I really liked about this part was that it felt that it was very much a joint experience, with everything being displayed on screen, and Steven explaining in very comprehensive language what each reading meant, how it was probably impacting upon me, and what may help with it. At this point, it felt as though everything was focused on me, from the results to the solutions, and I felt relieved - and excited about the future. We discovered that I had some hearing loss in both ears but were able to rule out tinnitus or the need for any onward referral to an ENT Consultant, so the answers were literally in Steven's hands.
A variety of hearing aids were discussed and displayed with the merits of each being explained, and we settled on one in particular that appealed because I am a sporty type of person and very much involved in my community and socialising. We commenced a trial period.
What was also discussed was the aftercare provided for those who wear hearing aids provided by Steven Hale Hearing - too much to mention in this short article - which I found both impressive and comforting, knowing he could help with technology as well as tips and spare parts if necessary.
Overall?
The visit took just short of 90 minutes (I chat a lot!) and felt neither hurried nor protracted. Throughout, I felt important, valued, listened to and that help could be found for me.
In summary
My advice for anyone in the Sutton Coldfield area who thinks they might need a hearing test, just make the first call, everything after that is smooth and simple. In fact, the only downside - now that I'm being pressed to find one! - is the parking, which can be busy at times! Otherwise, this is time very well spent, and life has most certainly improved since my hearing test with Steven Hale Hearing. *By the way, I told my friends it was "…brilliant…", but I didn't really need to say anything - they could see the difference in my face!