Boost new tenancy and increase tenancy retention in your serviced offices with vending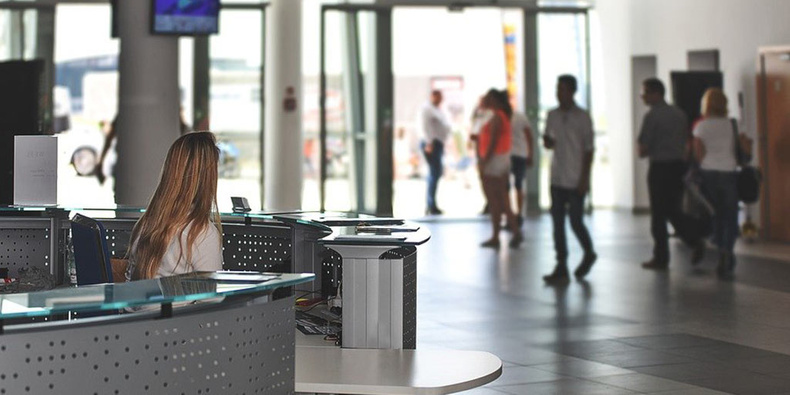 Do you manage a serviced office? If so, you will understand the importance of generating new tenancy agreements and retaining the ones that already exist.
With the last 12 months hitting a lot of businesses hard, and as more look to utilise serviced offices as a way to cut costs, are you presenting your location as an attractive proposition?
Coinadrink Limited the vending machine company explores how you can overhaul your available space for the benefit of the businesses that may look to use it in the near future.
Now is the time to understand the value of what you have to offer. Many businesses won't be able to afford their previous location and many may need to downsize.
The prospect of moving to an environment that has everything they need - all at a comparatively low all-in-one cost - will be an enticing option for so many businesses moving forward.
At the end of 2017, a report found that there is a whopping 2.9 million square feet of serviced office space across the UK. This will have undoubtedly grown further since and will never be required more than now.
As an operator of a serviced building, you have always had a duty to care for those that work in your space. But with Covid set to cause a battle amongst serviced buildings to try and attract new tenants, could your location offer more meaningful facilities?
Let's take a closer look.
Implement vending innovation into your facilities
Your location is up against other similar locations in a way like never before. Because serviced offices are now in high demand, they will be scrutinised by not only prospective tenants…but your existing tenants as well.
Ever since serviced offices first started appearing, free tea and coffee making facilities have largely been an expected facility. As have kitchens or canteens, and designated breakout areas on top.
In the current unprecedented world we live in, however, the basics will no longer suffice. After working from the safety of their homes for so long, employees themselves will have a key voice in determining whether they feel safe and comfortable to go back to a natural working environment.
More importantly for you, employers will have to listen out of duty of care. That means you will have to adhere to more stringent requirements, ones that focus on health, hygiene and quality.
And we have the answer. Vending.
Vending is arguably one of the most advanced markets. With fresh bean coffee machines, high capacity floorstanding hot drink machines and a variety of technologies including contactless payments and touchscreen selection systems, it may be time you changed your outdated perception.
Whether you're looking for luxury hot drinks, freshly prepared food or beautifully filtered water on demand, vending and fresh drinking water services are a great solution that represents a valuable employee perk.
In fact, 81% of people from a recent Nespresso survey said that high-quality coffee in the workplace was important to them, whilst a third of people said the same about high-quality filtered water.
And with the vibrations of Covid-19 still being felt across the globe, innovative solutions just keep on appearing.
Contactless vending machines and water dispensers eliminate all shared touch points to bring added peace of mind into your serviced office, whilst our Micro Market solution introduces 24/7 refreshments through the future of the traditional workplace canteen.
It may be that your tenants don't all operate the same shift patterns. The Micro Market caters to flexible working with an unmanned refreshment solution that is there whenever they need it.
Think of it as your own self-service shop at work, laden with a vast selection of refreshments from fresh food to confectionary. Employees can use it whenever they want to, and the open design makes it easy to social distance.
We design, create and manage your Micro Market for you so that it works for your available space. Given the number of businesses that may occupy your serviced building, a Micro Market may prove more cost-effective than alternative solutions whilst delivering an unrivalled benefit.
Contact Coinadrink Limited today to see how our vending machine services can enhance your serviced offices.
Alistair Ward
Coinadrink Limited