Celebrating Pride and Inclusivity in the UK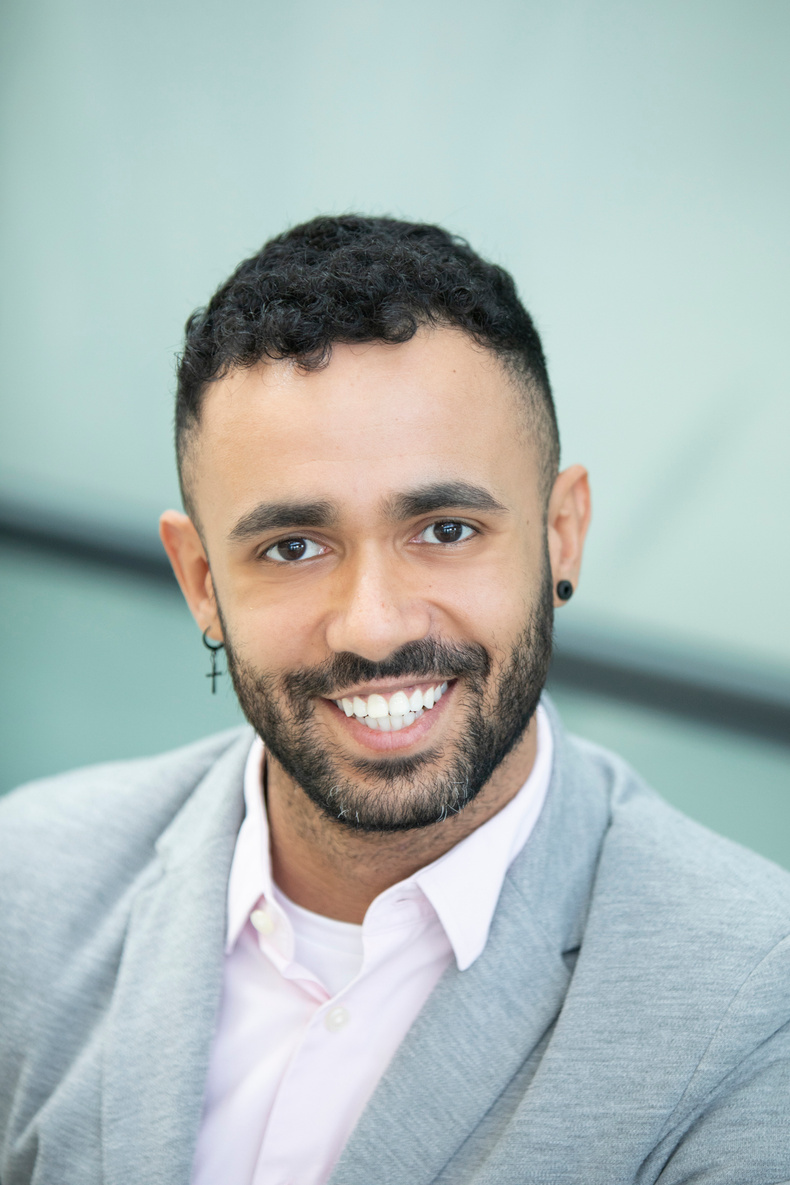 At Röhlig UK, we pride ourselves on creating an inclusive environment where diversity is celebrated.
With Pride month on the horizon, we want to take a moment to reflect on the historical journey of the LGBTQIA+ community in the UK and emphasise the importance of inclusivity within our organisation.
In this blog, we will explore the key dates in the removal of discriminatory laws against the LGBTQIA+ community in the UK, delve into the significance of Pride month and showcase Röhlig's commitment to fostering an inclusive workplace.
We will also share the inspiring words of Rogerio Vianna, our Customer Solutions manager, about his experience as a member of the LGBTQIA+ community within Röhlig and how it has positively influenced his work.
A Timeline of Progress: The LGBTQIA+ Community in the UK
Let's take a quick journey through time to see how the path to equality has unfolded for the LGBTQIA+ community in the UK:
1967: The Sexual Offences Act decriminalised homosexuality, making consensual same-sex relationships legal for those aged 21 and over.
1994: The age of consent was equalised, reducing the disparity between heterosexual and homosexual relationships.
2003: Section 28 of the Local Government Act 1988 was removed, allowing homosexuality to be discussed in local authorities and schools. This year marks the 20th anniversary of this removal and is being celebrated at this year's London Pride Festival.
2004: Civil partnerships were introduced, granting same-sex couples legal recognition and rights similar to marriage.
2014: Same-sex marriage became legal in England, Scotland and Wales, representing a significant victory for the LGBTQIA+ community and symbolising a more inclusive society that recognises love and commitment in all its forms.
Pride Month: Celebrating Diversity and Inclusion
Fast forward to today, and we find ourselves in the month of Juneâ€&rdquola time that holds great significance for the LGBTQIA+ community and its allies. Pride month is a global celebration that originated from the historic Stonewall Riots in New York City in 1969. These riots were a powerful protest by the LGBTQIA+ community against police raids and persecution. Since then, Pride has evolved into an annual celebration of diversity, inclusivity and LGBTQIA+ rights.
In the UK, Pride events are held throughout the country, bringing people together to march, celebrate and raise awareness about the challenges still faced by the LGBTQIA+ community. These events serve as a reminder of the progress made and the work that remains to be done in the pursuit of full equality.
Röhlig's Commitment to Inclusivity
At Röhlig UK, we firmly believe that a diverse and inclusive workforce is essential for a thriving and innovative business. We have implemented policies and initiatives to ensure that every employee feels valued and respected, regardless of their sexual orientation, gender identity, race or religion.
Our commitment to inclusivity is reflected in our equal opportunity employment practices and anti-discrimination policies. We actively promote diversity awareness and provide training to foster an inclusive culture within our organisation.
The Benefits of Inclusivity
Creating an inclusive work environment goes beyond meeting legal requirements; it benefits both employees and the business as a whole. Studies have shown that organisations that prioritise inclusivity experience higher levels of employee satisfaction, engagement and retention. Inclusive workplaces also foster creativity and innovation by embracing diverse perspectives and ideas.
Rogerio Vianna's Experience at Röhlig
Let's hear directly from Rogerio Vianna, our Customer Solutions manager, as he shares his experience as a member of the LGBTQIA+ community within Röhlig UK. His story speaks volumes about the positive impact of our inclusive culture.
In his own words, Rogerio said, "Being comfortable in my own skin and knowing that I'm fully accepted at Röhlig has been truly empowering. It has allowed me to bring my authentic self to work every day, which has not only boosted my confidence but also enabled me to contribute more effectively to Röhlig's business improvement initiatives. I am grateful to be part of an organisation that values and supports its diverse employees."
Rogerio's words exemplify the importance of creating an inclusive workplace where individuals can feel safe, respected and celebrated for who they are. At Röhlig UK, we strive to foster an environment where everyone feels comfortable being their authentic selves, knowing that their unique perspectives and contributions are valued and encouraged.
During Pride month, we celebrate the progress made in the UK towards equality for the LGBTQIA+ community. Röhlig UK is proud to be a part of this ongoing journey by championing inclusivity and supporting our employees. We believe that embracing diversity and creating an inclusive workplace not only enhances employee well-being but also drives business success through increased innovation, productivity and collaboration. Let us continue to work together to create a world where everyone can thrive, regardless of their sexual orientation or gender identity. Together, we can make a difference.