Four benefits of having a breakout area in the workplace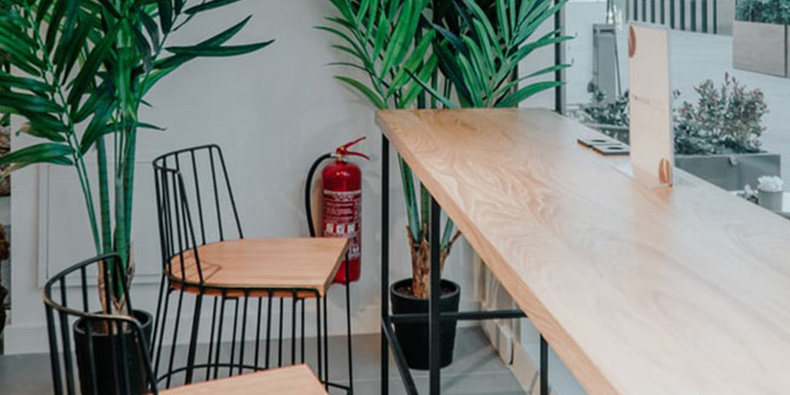 The pandemic has drastically altered what we expect from the modern workplace, with employees demanding more from their bosses. As Express Refreshments has detailed before, workplace wellbeing is under the spotlight like never before.
Phycological safety is just as important as physical safety, arguably more so. The importance of implementing a breakout area in your workplace has gained traction since March 2020, especially now more and more employees are heading back.
Here is why every business needs a breakout area for their staff.
Improves wellbeing
Even prior to Covid-19, 37% of workers from a recent survey said that stress-related absence had increased from 2019. You can imagine how much that will threaten to rise as more employees begin to head back to the workplace.
Lots of people will naturally have fears surrounding health and safety and it will also be overwhelming to return to an environment after so long away. Break times have always been beneficial to morale and now even more so.
Providing a quiet location where staff can take a moment to relax is important. It is here you can also encourage them to talk about how they are feeling.
Improves productivity
38% of people from a separate study stated that break times help employees to stay productive. This is because taking time away from your responsibilities clears your head, so you're in a better capacity to work when you return.
In addition to this, it is impossible for an employee to be productive if they don't feel comfortable at work. It is important for leaders to identify that breakout areas are good for morale, which in turn can aid performance.
Improves relationships
Your workforce has one key thing in common: they work for and represent your company. It is crucial that working relationships are wholly positive, else this could have a damning impact on happiness and work ethic.
Amid roles and responsibilities, it isn't always easy for staff to find the time to mingle and engage with one another. A breakout area is a great way to bring everyone together, whey they can wind down and talk in a more informal manner.
Breakout areas can also act as meaningful locations for meetings, where staff can be more creative outside of their natural working space.
Improves workplace culture
With workplace wellbeing a hot topic, what you offer can make or break whether a person wants to work for you. What previously made them content might not cut it any longer. You must adapt to requirements.
As established, a breakout area is a great way to show your staff that you care for their wellbeing, but why not enhance this space further? Employee perks are a vital commodity of the modern workplace, such as snacks, hot drinks, and food.
You can enjoy these types of facilities in a hygienic and Covid-compliant manner with the Micro Market, a 24-hour self-service convenience store in the heart of your workplace.
Contact us today for more information and to learn more about how the Micro Market can work for your business.