Growth through responsible leadership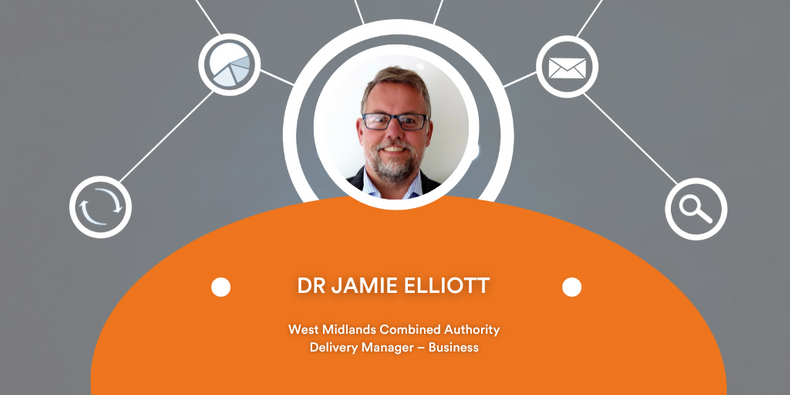 This blog post has been produced for the Greater Birmingham Chambers of Commerce as part of the 2023 Growth Through People campaign.
The West Midlands has seen a resurgence in economic growth in recent years, after years of underinvestment by central government. Evidence of this growth could be seen in the increase in Gross Value Added (GVA) per head, the creation of new jobs, the rise in exports, and the improvement in skills.
This growth was not limited to traditional manufacturing, but also spread to other sectors such as real estate and business, professional and financial services. However, the outbreak of Covid-19 abruptly put a stop to this growth, affecting the entire country. The West Midlands felt the impact more acutely, compounded by the added pressure of Brexit.
It is the role of the government to support businesses in times of crisis and to incentivise the private sector to drive free enterprise and innovation. The West Midlands Combined Authority (WMCA), in collaboration with the Mayor, Andy Street responded to these challenges by developing a Plan for Growth. The plan focuses on clusters of high growth potential businesses, negotiating a Trailblazer Devolution Deal with the government to allow more freedom to support regional priorities and driving the implementation of a regional Innovation Accelerator.
The aim is to create "fertile ground" within which businesses can thrive. The foundation to growth is based on four main principles: variety and diversity, one size does not fit all, collaboration and communication, and risk and experimentation.
The West Midlands has a diverse economy, population, and support structures, which should be celebrated and seen as an asset.
This variety and diversity fosters innovation and creativity, and the region provides interventions that encourage and support it in all sectors of the economy. Additionally, different businesses require different types of support, and different parts of the region have different balances of business type.
Therefore, the WMCA has a range of support interventions for regional needs and specifically local needs. Supporting firms that are experiencing high growth episodes or have the potential for growth benefits the entire economy.
The region has a unique cluster of universities and research institutions, and the CA is supporting the dissemination of their knowledge into the region's enterprises. The focus is on increasing communication between organisations and sectors, breaking down silos and encouraging new collaborations.
This creates flexibility, allowing businesses to respond to changing environments, making them more resilient to dramatic challenges such as Covid-19 and climate change.
The WMCA is also creating support structures that encourage experimentation, celebrate creativity, and allow risk to be embraced as a natural part of the innovation process. Innovation failures should not be avoided but rather occur as quickly as possible to minimise impact and be used as lessons and shared along with successes.
The West Midlands has a long history of driving economic growth through innovation and hard work. By following these principles, the region aims to grow clusters of excellence, such as Healthtech & MedTech, lead a new green revolution, and create thousands of new jobs in digital innovation. This will help boost the economy and improve the quality of life for all who live, work, and play in the West Midlands.
In conclusion, the West Midlands has faced its fair share of challenges, but it has shown resilience and determination to overcome them. The region's success is based on its diverse economy, its commitment to supporting businesses in different sectors, and its focus on collaboration and experimentation. The West Midlands will undoubtedly continue to grow and flourish, making it a great place to live, work, and do business.
Growth Through People is the Chamber's annual campaign aiming to help local firms boost productivity and grow through improved leadership and people management skills. In 2023 this involves 4 free webinars and events sharing best practice advice and guidance taking place throughout March, and a Growth Through People conference on 10th May. In addition, throughout the campaign the Chambers will be publishing podcasts and blog content.
Thanks to our Headline Partners and Sponsors - Aston University, South and City College Birmingham and the West Midlands Combined Authority - all Growth Through People events and webinars are free to attend. Interested readers can find out more and register to attend here.