How to bring essential skills to life using Skills Builder Partnership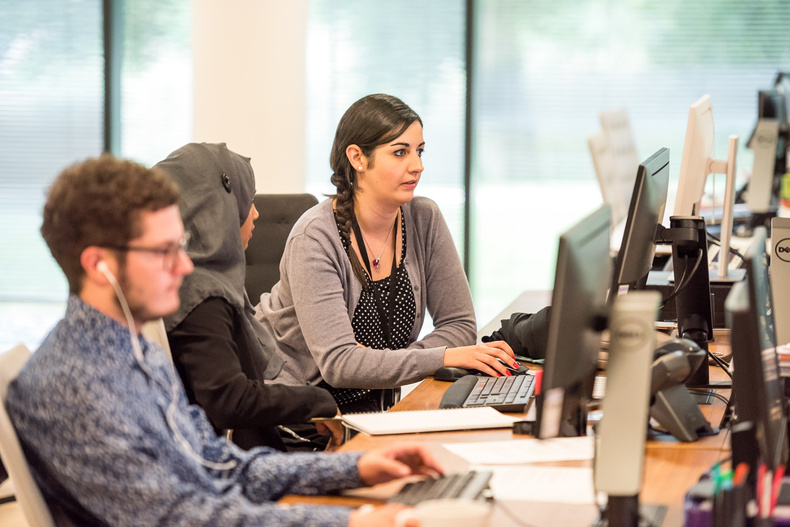 "What advice would you give to young people about your career and the essential skills it took you to get there? Which skills do you use every day at work? What's your company's mission? What do you do when someone makes a mistake in your team?"
Think you could answer young people's questions in a fully facilitated volunteering session? These are all questions young people in Skills Builder Partnership's partner schools and colleges asked businesses during their most recent Volunteering Q&A week.
What is Skills Builder Partnership?
The Skills Builder Partnership is a global movement of more than 850 employers, educators and social impact organisations all working to ensure that one day everyone builds the essential skills to succeed.
Founded by a teacher in Hackney in 2009, the partnership delivered 2.4 million opportunities to build essential skills in the last year alone. The Universal Framework for essential skills and the Skills Builder approach are the leading global ways that employers, educators and impact organisations are building essential skills.
Volunteering is just one area of how Skills Builder Partnership works with employers around the UK. Companies like Birmingham Airport, LNER, Heathrow and Oliver Bonas are all building essential skills in at least one of employer areas; outreach, recruitment, and staff development.
As Skills Builder's research continues to demonstrate, employers can have a significant impact on their business objectives by embedding essential skills.
This is fun, accessible, short opportunity to engage in volunteering with young people, in a fully managed and simple way. Participants can also:
Showcase their business
Share valuable insights about their sector
Inspire children and young people
Participating businesses will join the class virtually for one hour to interact with the students. The Q&A will be fully facilitated by the Skills Builder team, with sessions requiring little to no preparation.
Testimonials
The partnership has received good feedback from employers, who relish the opportunity to share their skills with young people in a well-managed format.
In March, Skills Builder was joined by a wide range of employers, from lawyers at Allen & Overy, graduates at Places for People to financial advisors at Lloyds Bank.
A manager from KPMG Quality Engineering & Testing Services said: "It was great being able to talk to class 6 blue/green. Some great questions were asked and I hope my answers were able to help. I have a great personal interest in these talks as somebody who came from a less fortunate background and never had opportunities such as this in my school, I want to try to share knowledge as much as possible."
A Senior Legal PA from Baker & McKenzie LLP said: "I find this such a worthwhile cause and wish we had had something like this when we were at school. Having an idea of what jobs are out there and what they might like to know is crucial in providing students with information to help them make the right choices for them."
A Principal Security Analyst from the London Stock Exchange Group said: "I wanted to give back more to people and volunteering is something I can do to help. With this being virtual and helping children is great as I have kids of my own and want to help inspire future cyber security professionals."
All that's needed is a minimum of four volunteers from your organisation to take part. Contact Julie Guidi at julie.guidi@skillsbuilder.org to register your interest or get in touch on skillsbuilder.org.