Keeping the spotlight firmly on Birmingham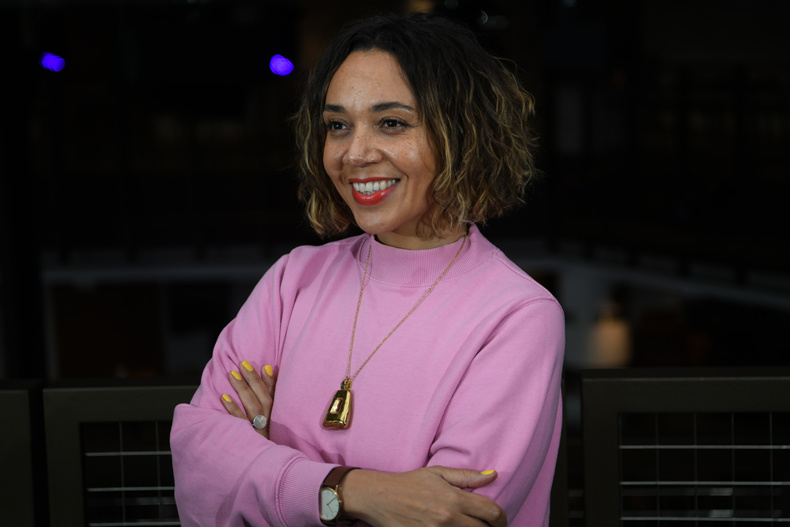 Last year, Birmingham and the wider West Midlands delivered a summer like no other, hosting the largest multi-sport event in England in a decade.
I had the privilege of working for the Birmingham 2022 Organising Committee and with a brilliant team to imagine what a cultural festival for the Birmingham Commonwealth Games could and should be in 2022.
We worked closely with the amazing cultural sector here - artists, creative organisations and community groups - and with supportive funding partners, to develop an ambitious vision where culture amplifies these moments to bring about impact that changes people's lives.
We also managed to find joy through some of the most challenging times, and committed to have some FUN, which reached a fever pitch during the Games - everyone was their best selves; the city looked, sounded, and felt incredible and it wasn't just because the sun shone throughout.
It was because Birmingham worked hard and did itself proud.
Culture has, time and time again, proven a return on investment both in terms of the financial value that can be calculated and the non-tangible value that it gives back over time - happiness, well-being, sense of pride and place, making places attractive for visitors and businesses.
It's not a myth… last year the 6-month festival cost roughly £16m and the independent festival evaluation calculated a £100m direct return with a further £87m in GVA (gross value added - the indirect benefits).
The West Midlands Growth Company along with tourism research body Global Tourism Solutions recently reported that the area welcomed 141.2m visitors, with the Birmingham 2022 Commonwealth Games credited in part for the increase. West Midlands tourist numbers last year were 38 per cent higher than 2021, with the five million-plus visitors to Birmingham during the 2022 Games said to be a 200 per cent increase on the same period a year earlier.
So, whilst we should absolutely celebrate that the City Council is funding the festival this year, we should also recognise that it's a smart move - culture is a good investment!
So, this year, we want to conjure the memories and energy of last year into a different but familiar shape that invites people to re-see Birmingham 2022, re-share some of incredible artwork, projects and stories that were created, and remember how joyous it was to welcome in the world with creativity and talent.
We might not have all the sporting action on the big screen or the thousands of athletes to host, but we will acknowledge the ambition and hope they brought here, and the glory they left behind to inspire us.
We only look back to move forward - whilst this year's Festival will pay homage to the Games, it will do so by creating another quality platform for homegrown talent, giving more space to showcase our creative communities, and by inviting new voices to take centre stage.
So what can you expect this year? Birmingham Festival 23 will deliver 87 hours of entertainment across three areas in Centenary Square plus walkabout performances and static projects. We've focused on inclusion, participation, family access, supporting and showing new work from Birmingham artists and groups including a regular morning slot hosted by Games Mascot Perry.
Back-to-back live and on screen performances will take place throughout each day including projects commissioned through the Made in Brum open call; an evening strand under the umbrella title Twilight Takeovers featuring new partnerships, collectives and artists creatively collaborating to bring each day to a fabulous close.
The daily Power Hour at 6pm sees a range of fun workouts and easy-to-follow classes that you can make the most of in the post work diversion from the gym. There's masses of music, a deluge of dance and a plethora of performances.
The countdown has started …. there is less than a month to go, we can't wait for you all to enjoy Birmingham Festival 23.