Millennials requesting workplace perks as the return to office speeds up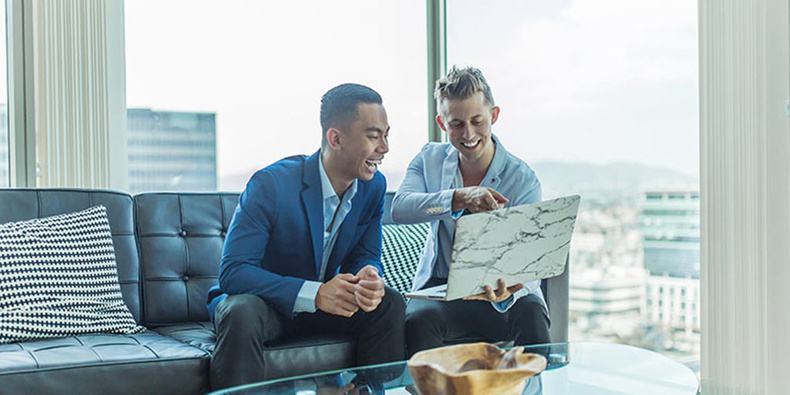 The latest Workforce Confidence Index shows most UK professionals expect to return to offices in the next six months, albeit in a hybrid form. There are lots of pull factors, but millennials are proving a big stumbling block to this plan. Arguably more so than anyone else, they are weighing up the pros and cons and need to see clear advantages of a return to the office.
With such a high proportion of UK employees falling into this millennial category, CEO's and leaders must explore what would tempt this group of people back. How can you adapt your workplace to meet their demands and requirements?
Firstly, what are millennials?
A millennial is categorised as a person born between 1981 and 1996. This means the youngest millennial today is aged 25.
Back in 2019 it is believed that there were over 12m millennials in the UK alone, and by 2025 it is forecast that they will make up around 75% of the global workforce. It's clear, then, that businesses need to pay closer attention to this age group than ever before.
The requirements of millennials' stem largely from external factors present in our world such as mental health, deprivation, and climate change. It also pays to remember that Generation Z, those born after 1996, will push these demands even further whilst also having their own unique set.
But what is it that millennials request from the modern workplace?
An employee focused culture
To summarise, millennials crave a collaborative and innovative workplace culture that unites team members. After all, a business would be nothing without its employees.
Millennials need to recognise that a business cares for its staff, something that has been pushed even further in the wake of the Covid-19 pandemic. The health and wellbeing of an individual should take priority, and this is as much psychological as it is physical. A management committed to its staff is crucial.
Employers must consider those who don't want to return to the office, but in truth a big reason why millennials (and Generation Z) may have their objections is simply because they don't think the workplace is the best environment for them to be productive and succeed.
Putting the requirements of your team first will be valuable. Sure, the best way to determine what you need to know would be to simply approach your workforce and ask, but here are some ideas you can implement.
Workplace perks matter to millennials
More than other generations, millennials are more enthused about workplace perks as being a driving factor for the return to the office.
With the workplace being a central hub that will see most employees spend up to 7 hours a day there, it is time to focus on this environment like never before. Coinadrink Limited the vending machine company has been improving the wellbeing of the workforce for nearly 6 decades with quality vending and refreshment solutions tailored to suit your business.
And there's plenty of reasons why we our services are a great option.
75% of employees agree that having high quality coffee available shows that their employer cares for their wellbeing.
90% of employees who regularly drink high quality coffee feel motivate to do their best at work.
62% of respondents said having access to something like a canteen at work would be appreciated.
49% of staff said they would like a vending machine in the workplace.
From fresh bean to cup office coffee machines to a huge variety of vending machine services including hot drinks, snacks, and fresh food, we can deliver meaningful perks that will undoubtedly strike a chord with the millennials of the workplace.
Contact us today to see how we can help you welcome your workforce back to the office.