Start-up business baby boom in Birmingham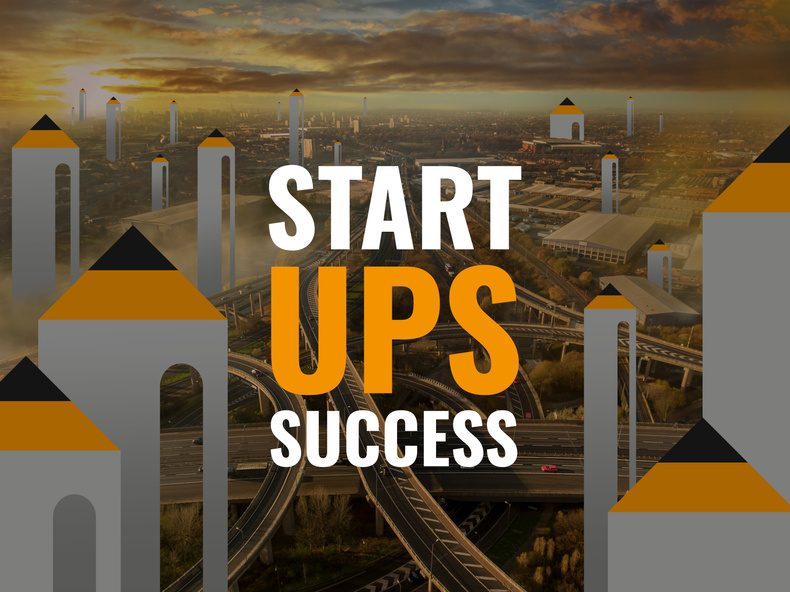 2020 has seen Birmingham named as the biggest birth-place of new business start-ups outside of London. That is pretty cool in itself, and we love the fact our vibrant region is simply brimming with aspiring entrepreneurs. And, with small businesses being a major driver in the economy, we all benefit from the widespread effects of living in a hot bed of high growth small businesses, bringing in more revenue to our area and generating employment opportunities. Hooray!
With the recent global pandemic resulting in major job losses and redundancy, more people than ever are choosing to go it alone and launch their own start-up business. In fact, in the UK an additional 25,000 new businesses have been created in June 2020 as compared to the previous year.
So, you've made that terrifying first step, you've created your business concept, written your business plan and registered your start-up at Companies House. Congratulations! But… what now?
Before you can truly get down to business, it's vital you consider how your business looks, feels, and communicates. You may live and breathe it each and every day, but someone stumbling across you online will simply not be sold unless you capture their attention within those vital first few seconds. Your audience will want to know your relevance to them very quickly, and won't hang about to find it.
The answer to this, lies in your brand.
3 brand benefits for your start-up
With many start-ups beginning life with just one person juggling a plethora of different company roles, utilising the right brand design can work in your favour. It speaks for you when you are not there to speak yourself. It attracts the right people, and keeps them interested. It is, actually, an extremely efficient sales manager, that doesn't require a salary, pension, or company car. And gives you one less job to do!
In the uncertainty of start-up life, a brand can help make your business feel 'real'. It moves it on from simply text and numbers on an A4 document, bringing your start-up to life, and creating something that you, your team, and your market, can truly buy in to.
Finally, investing in the right brand will answer those 3 important questions your customers will be looking for: 'What do you do? Who do you do it for? And, most importantly, what's in it for me?'. Getting your messaging right saves many hours of leg-work chasing leads, losing opportunities and potential revenue, ensuring business growth and hitting those targets.
Begin your branding journey
Investing in a carefully considered brand identity, used consistently to wrap around all of your marketing communications, makes your business recognisable, memorable, credible, understandable, even lovable. But it doesn't happen by accident.
When we create brand identities, whether an established organisation, or brand new start-up, we need to take time to understand the whole story.
We look at the past: What was the inspiration behind the idea? What need have you identified that this business can fulfill? We look at the present: What does your market look like? How do you compare? Who is your ideal customer, what do they want? And, we look at the future: What is your vision for your business? What growth goals would you like to achieve?
With a complete picture of 'who your business is', a personality, an identity, starts to emerge.
This is where you can really become clear and succinct on your brand message. This becomes your golden thread, which pulls together all of your communications - from your logo and business cards to your website and social channels. It's designed to appeal to the right people, crafted to engage and entice, and its consistent, clear message ensures your brand packs a punch.
When choosing a designer to create your start-up company brand identity for you, ensure they are asking the right questions. 'What colour do you want it?' just won't cut it - colour, like everything else, needs to be chosen strategically - with your mission, vision, values, and customers at the forefront of your decision-making. A brand is a big investment and it's vital you select a company that takes the time to really 'get' you, so you get the right results. You'll end up with a truly reflective brand identity, a business you feel proud of, and a brand that sells.
Our Branding Package is perfect for new start-ups, providing you with the complete brand toolkit to effectively launch your new business. For businesses that sign up before March 31st, we are also offering three beautifully designed, fully branded social media post designs in Canva to really get your new brand to shine online. If you would like to feel more confident about your start-up business and discover how an authentic, stand-out brand can improve your bottom line, book in for a free 1 hour brand consultation here.
Kate Curry
The Curry Design Studio