Supporting Women In The Workplace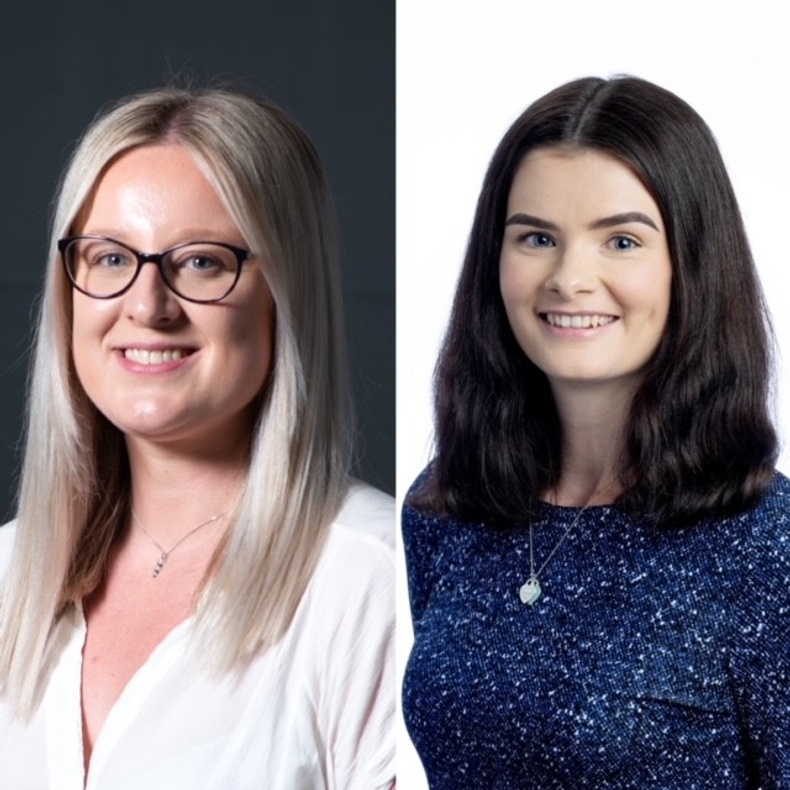 This month we are promoting female leaders in the business sector, in line with the Future Faces theme of Leadership and the recent celebration of International Women's Day.
Sarah Griffiths, head of PMO at Intercity Technology, and Hannah Ellis, senior business manager at Lloyds Bank, have put together some top tips and advice on how to support your fellow female leaders and colleagues.
Being a woman in tech- Sarah Griffiths
Statistics from Tech Nation suggest that only 19 per cent of the tech workforce are women.
As a woman in tech who did a degree in Mathematics and was part of a STEM group whilst in school, I have spent most of my education and working life in a male-dominated industry, writes Sarah Griffiths..
Despite the increasing focus on bringing girls and women into STEM and tech roles, the majority of the candidates still tend to be male. One reason commonly attributed to this divide is that so few female graduates study STEM subjects. The Guardian reported in 2020 that this statistic was as low as 9 per cent.
So, what can we all do to encourage women into tech?
Be a role model. With so few women working in tech and hence so few female leaders in the industry, make sure you sponsor and support women to progress and, if you are a woman, be visible!
Attract female candidates from the get-go. Consider, are you using the right language in your job adverts to attract women in the first place?
Create the right culture. Is your culture the kind that would attract women and then make them feel comfortable at work?
If the solution to increase the percentage of tech workforce that is female does start with attracting young women into STEM subjects early, then as leaders in tech it is our responsibility to make the right changes now to #EmbraceEquity.
How leaders can support Women in the Workplace and #EmbraceEquity- Hannah Ellis
Female representation will vary widely depending on the industry you work in as will the representation throughout grades and hierarchy, writes Hannah Ellis..
Speaking as a female working in Commercial Banking and who studied Mathematics, I have spent my career/ higher education in male dominated circles. Recently, this has led me to create, alongside 4 colleagues, an internal network to support the growth and enrichment of female colleagues, to provide opportunities to listen, connect, develop, and promote inclusivity.
The success of this network relies on the support and buy in of senior leadership. Leaders must
Reflect on sector gender diversity statistics and all grades and succession pipelines
Challenge themselves and each other on biases regarding task delegation and opportunities
Share external social media and engage with diverse media
Promote and advertise roles and opportunities broadly
Share their own #EmbraceEquity stories
Attend Gender Diversity events
Speak to clients about diversity
The success of gender diversity in the workplace cannot be achieved without the support of every person in an organisation #EmbracingEquity.
Pictured (L-R): Sarah Griffiths and Hannah Ellis