Ten tips to prepare a pallet for shipping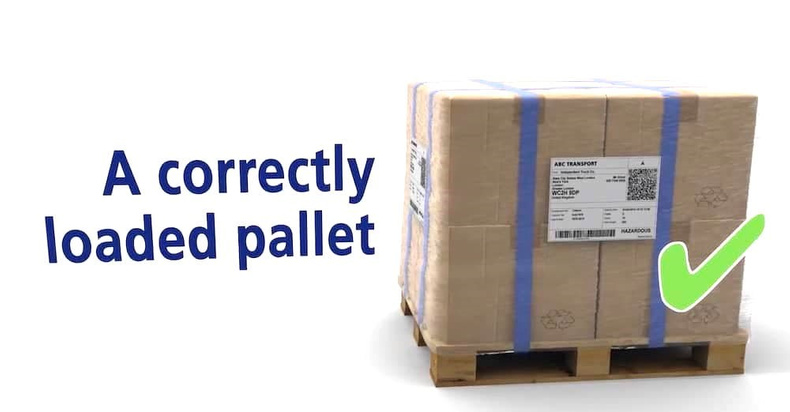 The HGV driver shortage has accelerated in recent months, as we all know. Together with record freight volumes, shipping capacity issues, the shift to home deliveries, and other changes arising from Brexit and Covid-19, it's been an extremely challenging time for the freight and logistics industry. I can safely say it has been a year like no other so far.
We remain resolute in our goal to provide our customers with the highest levels of service in the industry and to invest in our fleet, as noted in our August post on serving business within the Birmingham Clean Air Zone.
This month, we want to pass on some of our tips to help customers save time and money by reducing damage in transit to their goods. This advice and video from Palletways - the palletised freight network of which we are a member - will help you prepare your goods so that they are collected and delivered safely and in perfect condition, as you'd expect.
How to prepare your pallet
Choose good quality pallets that are fit for purpose - your pallet will be handled 6-8 times during its journey with International Forwarding (IFL) and Palletways.
Use a four-way-entry pallet so it can be used with a tail-lift.
Ensure goods don't overhang to avoid damage in transit.
Secure freight to the pallet using good quality banding for stability.
Fully wrap goods to protect the pallet from rain and other weather - as it may be delivered to uncovered outside areas.
Safely perform a push test to check the stability of your palletised freight - if goods move or topple, they're not safe to travel.
Clearly label quarter or half pallets with 'Do not stack' labels if the goods are fragile or can't be stacked on.
Declare the accurate total weight of your pallet to avoid incurring extra charges - the maximum weight limit for pallets booked online is 1000kg per pallet.
Label your pallet on both short and long sides with all key information - from/to addresses, contact details, etc.
Listen to the driver - their say is final to ensure safe, secure pallet collection or delivery.
Watch the video: How to prepare a pallet for shipping
IFL has been shipping pallets around the UK and to Europe for more than 30 years. We are a trusted transport partner for many UK businesses, in particular our import-export customers across Birmingham and the West Midlands.
And through our membership of Palletways - Europe's largest palletised freight network - our customers also benefit from a UK-wide delivery service, as well as 400+ depots across Europe, with 23 hubs delivering to 24 countries.
If you need to send a pallet, or store pallet freight in one of our warehouses, get in touch for a free quote:
Tel: +44 (0)1675 434690