The changing face of finance and accountancy recruitment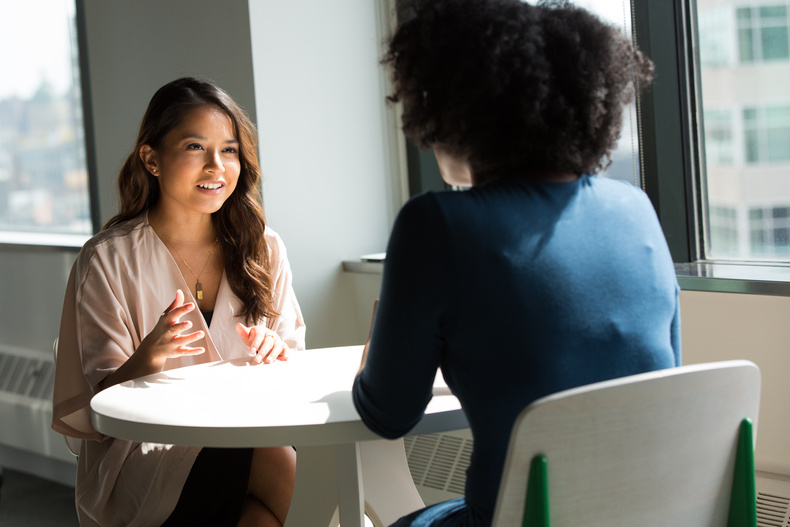 Asking the right questions
Recruitment has seen a significant shift in the last 12 months, and the finance and accountancy sector is no different. Salary and career progression is now no longer the main focal point for candidates, with more emphasis being placed on the need for coherent and consistent flexible working policies.
So much has changed in the interview process and arguably one of the biggest shifts seen are the questions themselves. Interviewers are being forced to think of new questions, with criteria once relevant two years ago, no longer a priority for businesses. Key characteristics may also have changed, particularly in an increasingly remote working world.
"Hiring self-starters is becoming more important, particularly as more companies move towards a flexible working policy and so ensuring that the candidate can be trusted to motivate themselves is key. As such, companies need someone that can use their initiative to provide a solution upon receiving a challenge whilst working remotely."
Gareth Watkins, Divisional Director - Accountancy, Birmingham
How, then, can organisations determine whether a candidate can be trusted to work effectively in a remote environment? Questions can cover a number of different avenues, including how the candidate:
inspires and engages with their team remotely;
plans to maintain a work-life balance if working from home; and
currently plans their day if working remotely
These are all important questions as they will help show how the candidate prioritises work, showcases self-motivation and demonstrates relationship building skills.
Another important aspect of interviewing is looking at market trends. Covid-19 and Brexit will inevitably have had a huge impact on the market and so understanding how much awareness the candidate has on these issues is integral.
"Companies should ask candidates to talk about recent market trends and relate it to their business to see what understanding they have on the business, the marketplace and the pressures it might face. It will also help interviewers understand the personal and professional impact it has had."
Paul Webb, Senior Consultant - Finance, Birmingham

10 key questions to start asking candidates
Interview processes have changed, and companies can no longer rely on interview packs created two or more years ago. So, then, what questions should prospective employers be looking to ask candidates? The team at SF Recruitment has put together 10 key questions you should start thinking about when starting your news hiring process.
How do you prepare for the working day? "This question will show how the candidate can adapt to new working environments. For example, if they write to-do lists and prioritise actions, they will likely be a proactive professional requiring minimal supervision." Jade Crooks
How will you manage your work-life balance now there isn't the separation of being in an office? "This question will show how the candidate prioritises work and showcases self-motivation, and allows companies, to promote a healthy work-life balance." Mike Lattimer
What impact do you feel having a remote workforce has? "This question highlights whether the candidate thinks more about personal impact, or is more focused on the wider team and how it impacts productivity." Gareth Watkins
What is your understanding of how Brexit and the Covid-19 pandemic might have impacted trade for our business? "This question highlights whether the candidate has a good understanding of your company, the marketplace it operates in and the pressure it might face." Kelsie Hill
What do you feel you have learnt from the Covid-19 pandemic pressures and what will you do differently moving forward? "This question will help determine how the candidate has responded to Covid-19, and how they have been impacted professionally." Dhruti Patel
What is the most challenging man-management situation you have dealt with? "Close relationships between team members has never been more important. This question will determine how this person has dealt with one of the significant changes to the management landscape - whether as a manager or a team member." Gareth Watkins
How do you think we could create a great place to work, grow and develop? "This question will help companies gain insight into what candidates feels makes a great workplace, and offers the opportunity to present workplace policies that sets them apart from competitors." Jade Crooks
What regulations, processes and procedures do you think we should have in place as a result of Brexit? "This question will help determine the expectations of the candidate, and again allows the organisation to explain processes already in place." Ellie Smith
What are your experiences of working in a remote environment? "This will show how the candidate can adapt to different environments. Interviewers can also use this as an opportunity to probe on how they have overcome any challenges, if any are mentioned." Paul Webb
What in particular draws you to this role? "This will determine if the candidate is looking for 'this job' or just 'a job'. If the candidate offers a generic response, they may not be fully committed to your opportunity." Dany Priestley

What are candidates asking?
Working from home has changed people's views on work and the working environment has never been more important. As a result, attracting a high calibre of candidates is more challenging than ever before, which is partly down to the increased loyalty being shown to current employers. Candidates are demonstrating more commitment to employers which have supported and retained them during the pandemic, resulting in them becoming more direct with their questions to the interviewer.
"Candidates are asking more questions around flexible working and how the business operates remotely and so organisations should be aware of their policies during the interview. Companies should also prepare to face questions on how they have dealt with the pandemic and Brexit, in particular, as well as what they are actively doing to ensure growth in the future."
Dhruti Patel, Divisional Manager - Finance & Accountancy, Leicester
Additionally, candidates are more aware than ever that they are competing against a larger pool of talented professionals. Interviewers should be prepared for the candidate to ask whether there are any reservations about the role during the meeting.
Here are some of the questions candidates are starting to ask prospective employers following the pandemic:
How do you think your business will adjust when lockdown ends? Jade Crooks
What Covid-19 measures does your company have in place to ensure a safe working environment? Dhruti Patel
How has Covid-19 affected the business' sales, future plans and general financial stability? Paul Webb

Prepare to prepare
Never has there been more at stake when it comes to making the right impressions as a company, and so devising the right interview questions has grown in importance. To do this right, employers must ensure they have prepared thoroughly.
When hiring a candidate into your business, you are making an investment and you want to ensure that they have the skills and experience needed to support on any projects or changes to the business. It may sound simply, but preparation before conducting an interview is critical.
"Companies should identify the key skills, knowledge and experience for the position and classify them into those that are critical and those that are desirable. Then, interviewers should choose the most appropriate way to assess each aspect of the person specification and develop examples of what you are and are not looking for in a successful candidate. By being thoroughly prepared from the outset, prospective employers will maximise the accuracy of later recruitment decisions and minimise the risk of ending up with conflicting opinions."
Kelsie Hill, Senior Consultant, Nottingham
"Organisations should ensure that candidates actually want the job they are advertising, rather than just 'a job'. Preparing interview questions around a candidate's three-to-five-year plan would highlight whether the candidate truly desires the role. Additionally, prospective employers should be cautious to not take advantage of the perceived beneficial market conditions by underpaying - and therefore under-valuing - candidates."
Dany Priestley, Recruitment Consultant, Birmingham

Virtual Interviewing
Another huge change to the recruitment process is how candidates are interviewed. How do candidates showcase their personality effectively in a virtual world? This chat would often happen on the walk from the reception and can be lost in a virtual environment. In a normal world, body language, eye contact and hand gestures are usual indicators which can help the decision-making process. However, these are no longer viable online.
"It is important that interviewers do not go straight into the interview. Candidates have not fully adjusted to virtual interviews, especially those who have been out of work, and so spending five minutes of the interview chatting will help you get to know each other. This will help relax the candidate and you will get a better understanding as to who they are and if they will be the right fit for your business."
Jade Crooks, Business Development Manager, Birmingham
Where possible, employers should treat the interview as if it was taking place face-to-face. This can be achieved in a number of ways, including:
Minimise distractions from your phone and emails
Prepare an introduction and agenda for the interview
Have a company logo or branding on your screen background
"Control the environment as best as you can. It is courteous to ensure a quiet, comfortable and professional environment for the interview, free from interruptions. Ultimately, like interviews before pandemic, prospective employers should think about the impression they want to give of the organisation and so should create an environment that enhances that message."
Ellie Smith, Business Development Manager, Nottingham
Changing the way interview processes take place is key, and SF Recruitment's team of experienced accountancy and finance specialists can support all organisations overcome these new challenges. Get in touch with a team member today.