The importance of Business Broadband in 2023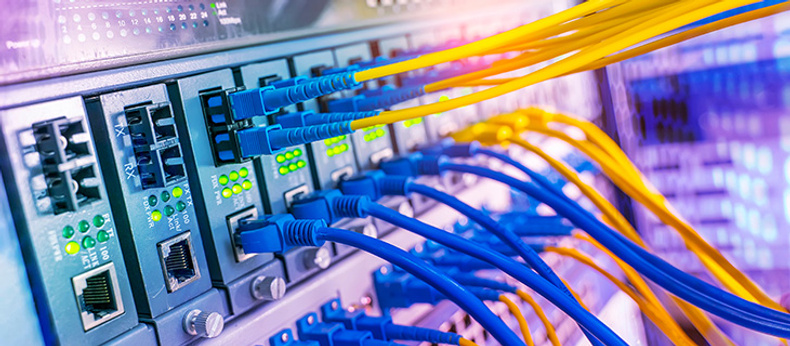 Business broadband is essential for any modern business in 2023, no matter its size. It provides an efficient and reliable way to access the internet, enabling businesses to take advantage of the many opportunities the web offers.
Whether it's for voice & data communication, marketing, or research, having a reliable connection is essential for any company.
Business broadband is faster and more reliable than standard broadband, allowing for faster upload and download speeds, which are both essential for businesses.
This can be especially important for businesses that need to back up large amounts of data, or that need to share information quickly.
Now in the digital age it is an essential part of the business landscape, from connecting remote employees to providing high-speed internet access to customers. Broadband also allows businesses to access cloud services and applications, enabling them to work more collaboratively and efficiently.
Having a reliable broadband connection can also help businesses save money. For example, businesses can access VoIP services, which are often much cheaper than traditional phone lines. Additionally, businesses can take advantage of cloud-based applications, which often come with lower costs than traditional software.
The importance of business broadband cannot be overstated. Unfortunately, many businesses are unable to access reliable broadband services due to inadequate infrastructure or lack of availability. This is where Telecom Central can help.
We will work with you to identify areas where there may be slow speeds or poor connectivity and help to resolve these issues.
Telecom Central also provides ongoing customer support to ensure that customers get the most from their broadband connection. The team at Telecom Central will provide ongoing advice and support to help customers with any issues they may be having.
This includes helping with troubleshooting and technical support, as well as providing advice on the best options for the business going forward.
If you are a small, medium or large organisation, we can provide you with the right hardware and package tailored to your needs.
The customer reviews for Telecom Central speak for themselves. One customer said: "Telecom Central have been fantastic in helping us find the right broadband solution for our business. They have been friendly, knowledgeable and professional throughout the process. We are very happy with the service they have provided."
Telecom Central is a leading provider of Business broadband in Birmingham and throughout the Midlands, offering a range of packages to suit different business needs. The broadband services offered are designed to provide businesses with a reliable and secure connection, as well as access to the latest technologies.
Overall, Telecom Central is a great choice for businesses looking for a reliable broadband connection.