The potentially devastating impact of current immigration delays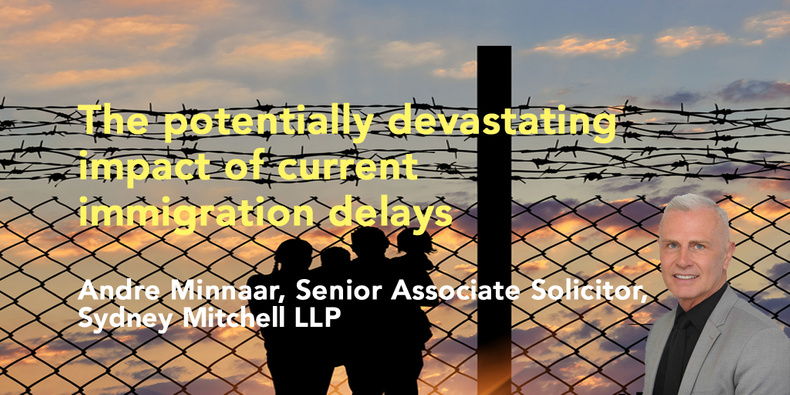 UK Visas and immigration claims that a backlog caused by the pandemic combined with an increase in new applications, as result of the war in Ukraine, are the cause for very long delays in decision-making.
According to their published service standards for decision making, a family could typically wait for a minimum of 26 weeks and often longer, for a decision, compared to the previous 12 weeks, thus keeping families apart for much longer periods.
Moreover, the fast-track service, previously available at an additional fee, was also suspended and has only recently started being reintroduced on a limited basis.
The impact of these delays on families recently came to the forefront in a case where a prominent academic made applications for his Egyptian wife and four children for an extension of Leave to Remain whilst all living in the UK, and having waited an extraordinary long time for a decision, his wife and four children in good faith, decided to leave the UK (for Egypt) due to an urgent family illness back in Egypt. They were of the belief that the decision would be due any day soon, when her husband could bring their new residence cards to them, which they required to re-enter the UK.
However, it became apparent that they made a mistake with their online application by ticking a wrong box, leading to UKVI making an enquiry with them and it became known to UKVI that the family had left the UK; they immediately considered the pending applications as withdrawn.
The catastrophic result of this meant that the family of four were stranded in Egypt from where they had to submit new Entry Clearance applications and start the process all over again at a very high cost; this resulted in the family being stuck in temporary Airbnb accommodation for another 26 weeks, and the minor children losing out on 26 weeks of education.
Despite all attempts to get UKVI to show some mercy and expedite the decisions, with an emphasis on the best interests and welfare of the children who were missing out on important education, UKVI showed no sympathy and refused all requests for expedition.
The importance of getting advice and assistance, to make sure the correct application is made and getting advice on the many pitfalls in the application process, the requirements to be met and process post the application, is vital and could have saved this family tens of thousands of pounds and a lot of heartache.
For advice and assistance on immigration matters, please contact Andre Minnaar via a.minnaar@sydneymitchell.co.uk or call 08081668827.