Why early-stage tech companies need an experienced finance director to scale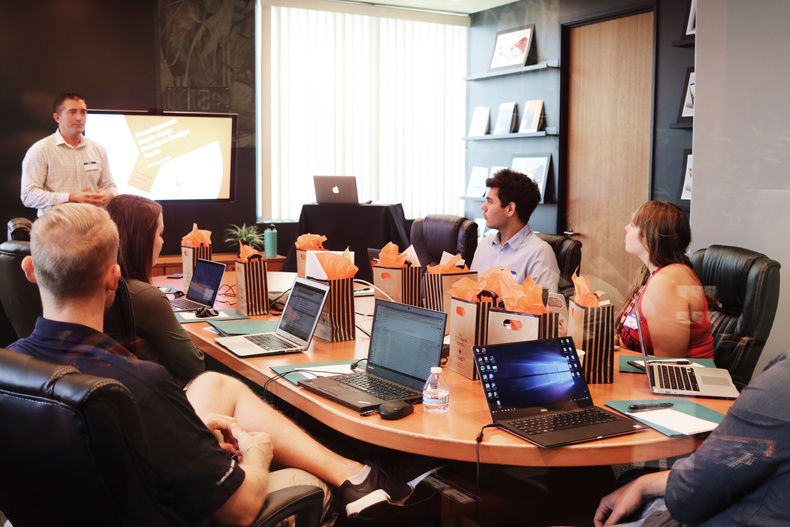 Written by Dains Accountants Limited
Scaling an early-stage tech business isn't easy, but without a strong grasp of financial management, it is almost impossible.
Securing an experienced finance director's support and know-how is essential. But how can companies afford a six-figure salary at such an early stage?
The good news for Birmingham tech companies is that Midlands-based Dains acquired Isosceles Finance in September last year. Through Isosceles, Dains provides access to over 600 high-calibre part-time FDs with sector-specific expertise and experience in dealing with the financial challenges scaling companies face.
What is a part-time finance director, and what are the advantages?
A part-time Finance Director (FD) can provide all the skills of a full-time FD but without the cost or commitment.
They are a flexible resource, available as and when required: a few days a week, a day a month, or to support you through a specific financial challenge.
A part-time FD will bring fresh ideas and views. They have many years of experience dealing with the financial challenges scaling businesses face and will bring tech experience and knowledge from various clients in the same sector as you (e.g., SaaS, professional services, biotech, fintech, e-commerce), so will be able to implement solutions quickly.
They, too, are a scalable solution. They help you bridge the gap between where you are now and where you want to be. When the time is right to hire a full-time in-house finance director, they can help with the recruitment process, ensure an effective handover and support the new FD as they find their feet.
Crucially, they are used to stepping in at short notice and will deliver value immediately.
How can they help a business to scale?
An experienced part-time FD does more than keep the finances in order; they are commercial leaders and can help you plan and position your company to scale smoothly.
Specifically, they can:
Act as a strategic advisor, 'critical friend' and a sounding board for the CEO.
Develop a clear financial strategy; this includes setting financial goals, budgeting and forecasting to ensure the efficient allocation of resources.
Establish the operational and financial infrastructure required to support rapid growth.
Structure, monitor and optimise cash flow and working capital.
Assess cost drivers and identify where savings can be made.
Establish timely, accurate, relevant reporting to track performance and inform decision-making.
Prepare the business for investment (before you run out of cash), manage the process and help identify investors that are a good fit for your business.
A part-time FD will improve credibility with stakeholders and reassure investors that the company is well run, their money is in safe hands, and the management team is focused on growing the business.
Want to know more?
To find out more about more about how Dains and Isosceles' FD services can help, please visit our website.