Why I've made a leap from the traditional legal career path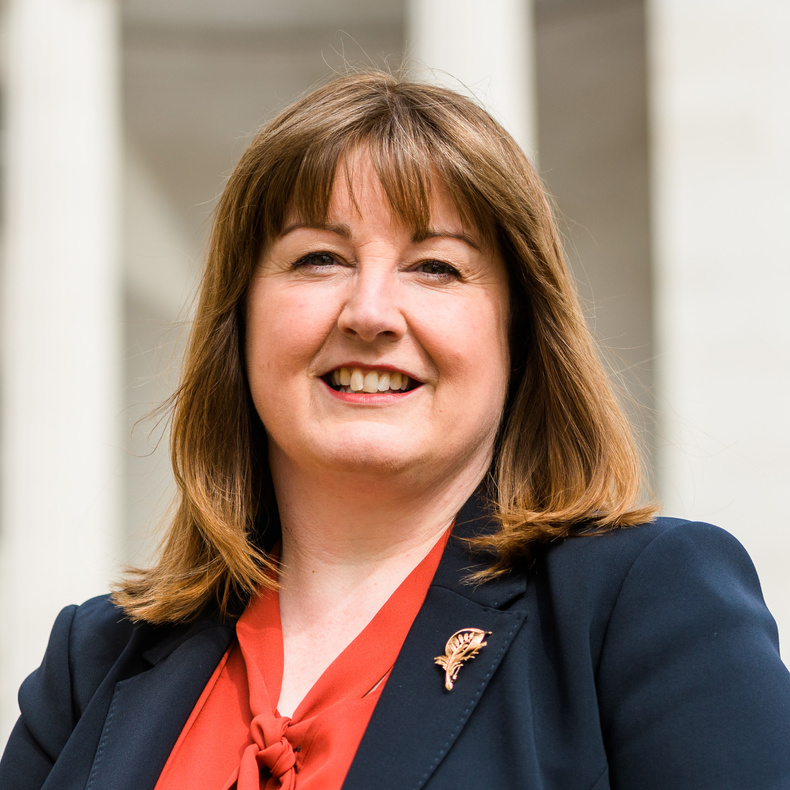 Helen Miles is a leading pensions lawyer based in Birmingham and joined fee share firm gunnercooke as Partner last year. Helen is just one of the partners to bolster the firm's growing Midlands team, which has led to the opening of a Birmingham office on Colmore Row.
Helen shares her thoughts on the differences between a traditional and modern law firm, the opportunities for lawyers in Birmingham and an update on the Pensions market.
What is your background?
I've always been a committed Midlander - I was born here, educated here, trained here and have built a successful pensions legal advisory business from the Midlands. My clients are based across the country, and internationally. gunnercooke supports me as I advise on high value, complex legal matters whilst allowing me the flexibility to enjoy my non-legal work as well. I chair the NHS Pensions Board, using my deep knowledge of pension schemes whilst working alongside teams from the Department of Health & Social Care and the NHS Business Services Agency. Closer to home, I am a Guardian at the Birmingham Assay Office and a member of Council at Birmingham Metropolitan College.
Why did you decide to move from a traditional law firm to a fee share model?
I wanted to run my own legal advisory business to offer what I knew clients wanted. gunnercooke allows me to balance the breadth of resources of a large legal practice with my ability to offer services that are bespoke to client needs. I also wanted to be able to take time for my non-legal work, which reflects my interests in public service and the future of the Midlands.
What have you found to be the main benefits since you have moved?
My working day remains busy, but simplified. I enjoy the commercial flexibility of the gunnercooke model, which allows me to focus on delivering a quality service to clients - what I think is the best part of my job - and balancing my other interests. I've also finally got time to own a dog!
What do you need to consider when making this move? Is it suited to a particular type of person?
I think a key element is to understand what your clients want now, and to identify how they'll want legal services delivered in the years to come. You then have to be honest with yourself - are you willing to do what's needed to both win and retain that client? You'll also need the confidence and drive to persist in your vision for how you want your business to progress.
How have your clients reacted to your move? What are the benefits to them?
Clients are keen - those who know me see how the gunnercooke model fits with my style of advice and delivery. They like the clarity we offer; if they instruct me, they are advised by me. And they know I have flexibility in designing fee structures and working arrangements to meet their needs. Those who aren't (yet) clients are keen to hear about what makes us different. Many law firms talk about differentiators but don't actually have anything that sets them apart from others.
How have you found teamworking in this model? What support do you have?
gunnercooke has a strong teamworking ethos, not least because it attracts lawyers that want flexibility and freedom, but want to be part of something bigger. We have our fellow partners in a range of practice areas, our gcAssociates colleagues and the dedicated support of gcTrust, which includes compliance, finance, IT and more. All of this means we can deliver legal service to the highest quality, but with dedicated support that compliments what we're looking to achieve in our advisory offering.
The Pensions team has grown significantly over the last year. Are there any benefits of the model for this industry in particular?
I've been a pensions specialist since 1993, and in that time I've seen the market for legal advice in this highly-technical area grow significantly. It's a mature market now and clients want a combination of deep experience and directional advice, alongside technical expertise. gunnercooke's partners are at the "coal face" of delivering advice to their clients. We have many years of experience of dealing with all kinds of pensions legal issues and we regularly share views on those tougher, and sometimes historic, points - one of us is bound to have seen it before!
There are predictions that this model will be the dominant law firm in a few years. Do you think the pandemic has accelerated the popularity?
I think the gunnercooke model makes changes to legal service that are probably overdue. Its focus on senior expert delivery at a fair price is key to the future. Another element driving change will have to be the increased use of technology in service delivery, particularly for more routine legal work. My view is that the pandemic has helped bring these issues of change to the forefront of people's minds in what tends to be a fairly conservative profession. Those who are willing to embrace more agile ways of working will be able to respond more quickly to demands for change.
gunnercooke recently opened its Birmingham office. What opportunities are there in the for this model in the region?
It's certainly great to be back on Colmore Row, seeing familiar faces and enjoying the coffee bars! Birmingham's strong legal presence has always been focussed in the City Centre, but not forgetting the huge wealth of industry and innovation throughout the Midlands. Our Midlands-based partners come from Derbyshire, Warwickshire and Worcestershire to name just a few - we see how business is performing in our broader region. However, we all have links to Birmingham and are looking forward to the combination of a visible office base with our flexible working model.