Why marketeers still need help with their marketing content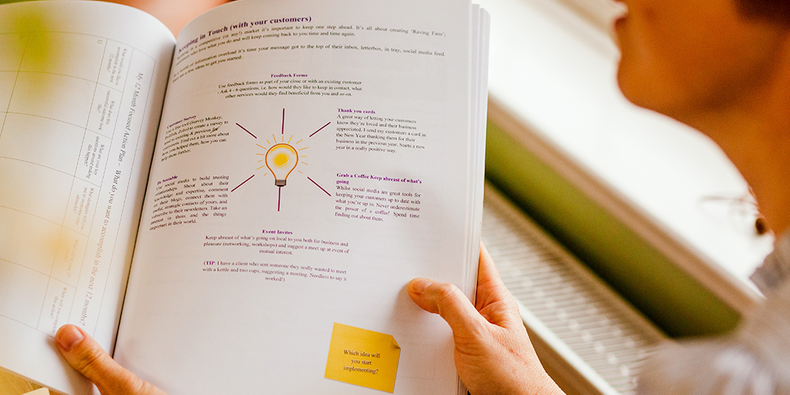 'A hairdresser cannot cut their own hair', a quote my brilliant business coach shared many times as a useful reminder that going it alone seldom reaps the best outcome.
So, if you are a graphic designer trying to create your own branding, a business coach coaching yourself or a marketeer doing your own marketing, you'll know as a creative business you can't achieve the same level of creativity from a subjective viewpoint.
We all need objectivity, a sounding board to bounce ideas around and an alternative perspective that will enable us as business owners incorporate different approaches. Working alone on your marketing will mean your message derives from one belief system, one creativity bank and from one voice.
Take Marlene (for example), a passionate creative who loves to develop imaginative and compelling pieces of content for her clients, who she loves. But she rarely mixes with other business owners or creatives like herself. She doesn't know how absolutely incredible she is at what she does and is unsure where to even start to market her business for the best results.
Yet, she also doesn't pay attention to marketing experts available to her due to the fact of feeling insecure. After all she is a marketeer.
Is Marlene going to be able to market her small business with success? Quite simply, no.
Here at Meta4 we love marketing, business growth and setting strategy and everything that comes with developing a small business. Marketing is always top of the agenda every month.
If you are an ambitious and creative business owner in order to stay one step ahead of your competitors and continue to be innovative and creative in your business the only way to do this is through interesting and different ways to market.
You may not have a full agency working alongside you or a huge budget to allow salaried support or fancy collateral and materials, however there are many solutions to helping add creativity to your marketing.
Start simply with finding someone who is like-minded, generous with their knowledge, loves to create and is a master at marketing their small business and you may just have found yourself a dream team. Follow, model, and create alongside them.
As the great playwright, Milan Kundera shared;
"Business has only two functions - marketing and innovation"
Just know you are never too old, too experienced, or too knowledgeable to learn new trick. Creativity is infectious…