Why warehousing is a lifeline in 2021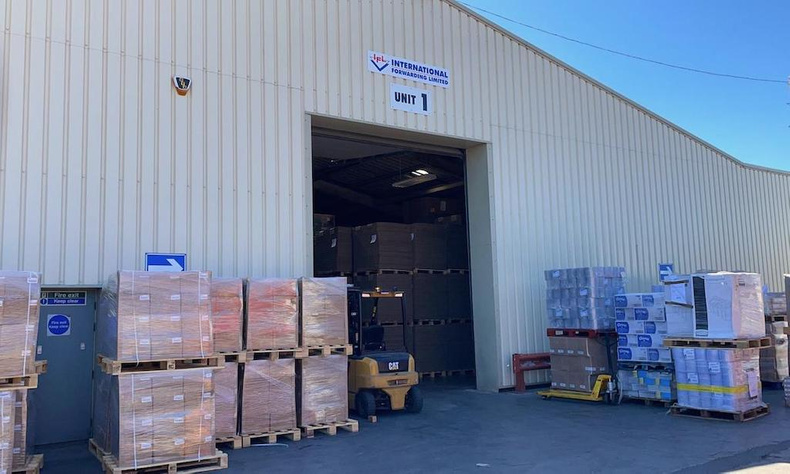 Warehousing is hot property right now, offering a supply chain lifeline for many businesses - particularly those importing and exporting goods. Demand is soaring as the UK emerges from lockdown, driven by the trend for e-commerce, outdoor living, remote working and now a staged return to the workplace.
Restocking for a return to work
According to a BBC survey, 43 of the UK's 50 biggest employers have said they would embrace hybrid working, with staff able to work from home two to three days a week. The return to work means that photocopiers are being refilled, stationery cupboards restocked and desk space adapted to allow for new hot desking and health and safety requirements.
Remote or hybrid workers, meanwhile, are ordering more food deliveries, investing in home offices and adding outdoor garden equipment to make the most of the British summer.
These changing work practices and rising retail demand are keeping our three Midlands warehouses busier than we've ever seen them, with everything from office supplies to automotive parts flowing in and out daily.
Access to warehousing vital
Access to reliable storage and third-party logistics (3PL) has been crucial to keeping these goods moving and customers supplied in a timely manner. International transit times are hard to guarantee but fast delivery is still key to many purchases.
The road from supplier to customer looks set to remain bumpy through 2021. Brexit overstocking, a globally disrupted shipping environment from Covid-19, the growth in online shopping and the re-opening of physical stores post-lockdown has led to unprecedented freight volumes for freight forwarders. Access to warehouse storage and distribution will be vital to mitigating delays.
Warehousing options in the Midlands
In preparation for Brexit, many forwarders have invested in additional warehousing. At International Forwarding (IFL), we almost doubled our capacity in 2019 but were soon working at maximum capacity. Last year, we added a third large new facility in Birmingham to cope with the ongoing high demand. This new 40,000 sq ft facility is located close to Birmingham's city centre and the UK transport network and is already busy but it gives us some extra leeway to help customers with their inbound or outbound goods.
For importers and exporters, we continue to send freight daily to and from Europe, and globally. To facilitate this, our staff can also help with the extra customs paperwork although this is currently only available for goods shipped directly under our control.
If you need freight forwarding help or access to warehousing space, please do get in touch and we'll do our best to assist you.
Further information on warehousing options and freight forwarding services is available at https://internationalforwarding.co.uk.
For a quote email our team at enquiries@internationalforwarding.co.uk or call +44 (0)1675 434690