Workplace wellbeing strategies don't need to be complex or costly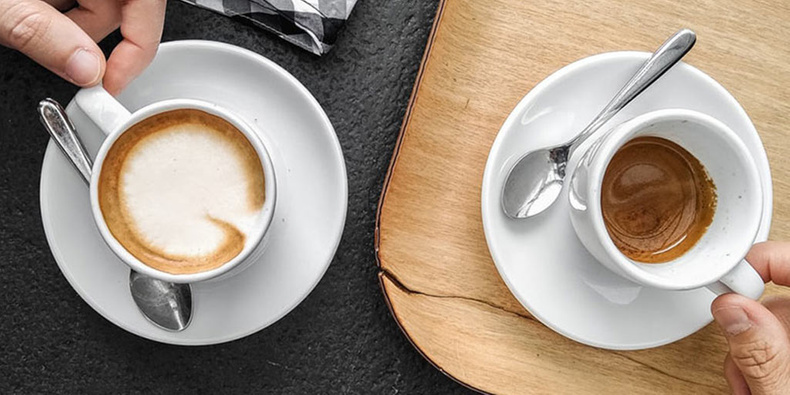 Workplace wellbeing strategies focus on the financial, physical, and psychological wellbeing of your workforce. They should cover both immediate and long-term support.
Even though it is more important than ever to implement workplace wellbeing strategies, it is an idea a lot of leaders and facilities managers may shy away from, due to either lack of ideas or fear of cost. But such implementations don't need to be complex nor costly.
The importance of wellbeing strategies
Coinadrink Limited has understood the importance of workplace wellbeing since 1962. Our vending machine and refreshment services ensure teams are happy at work.
We know a cup of coffee or a bite to eat is more than just that. It's an opportunity to wind down and relax even for just five minutes, with a chance to engage with your colleagues and reboot for the rest of the day. That's why our facilities can help strengthen wellbeing, relationships, and productivity.
Since the pandemic, more workplaces understand that a little can go a long way. Workplace wellbeing strategies are now becoming more prevalent. With home and hybrid working now permanent fixtures, wellbeing strategies are essential to make employees feel comfortable in the workplace again.
We have stressed this before, but it all starts with listening to your team about what would make their working day better. You'd be surprised to know that ideas aren't always complex or costly, so bite the bullet and engage with them. If nothing else, this is a simple way to show you care for their wellbeing.
It's also important to remember that any outlay you make will prove cost-effective if you can keep productivity high and start attracting additional talent.
Vending machine services and on-site refreshments
There are lots of workplace wellbeing strategies you can implement. From dress down days to staff nights out, the options are endless. Coinadrink Limited sees value in our vending machine services and on-site refreshments.
Chances are, you're enjoying refreshments every day at work as it is, from a hot drink first thing in the morning to a bite to eat at lunch. But as we touched on above, we see opportunity for even more in those moments.
For every cup of tea and coffee, we push the importance of dedicated tea and coffee breaks. For every lunch break, we promote staying on site with your colleagues and having a dedicated environment to sit and wind down.
There's always more you can offer.
The idea of break times looks like it could be beneficial. Across 2020 and 2021, a survey from Champion found that out of 2099 employees, 58 per cent said they were stressed at work.
The survey also explored the lasting impact of Coronavirus. We all know about the physical implications of 'long Covid', but what we're less aware of is the mental implications. A whopping 90 per cent said the pandemic had affected their mental health.
This makes your workplace a central hub for employee wellness. We'll spend so long in this environment, that workplace wellbeing strategies are crucial.
Coinadrink Limited can supply a wide range of services from fresh bean coffee machines to floorstanding vending machines with snacks, cold drinks and food. Why not use these services to enhance locations at work, such as canteens or quiet zones?
With break times a valuable solution to deal with stress, fear and concern, a hot drink is the perfect partner when you need to take a moment, either alone or when you want to offload to a colleague.
Workplace wellbeing strategies from Coinadrink
Coinadrink Limited can help you overhaul your workplace for the better. Our vending machine and refreshment services represent genuine and meaningful workplace wellbeing strategies.
We have helped a multitude of businesses in all industries. From a coffee machine behind reception, to fully operated vending machine services in canteens and break out areas. Our services are more beneficial now than ever before.
We offer our services on terms to suit you, with affordable rental plans available on all our equipment. For those who prioritise convenience, our operated service is available on all floorstanding machines to take care of replenishment, maintenance, and service calls.
Get in touch with our team today about the best options for your business.