10 things you wish you could ask a motoring lawyer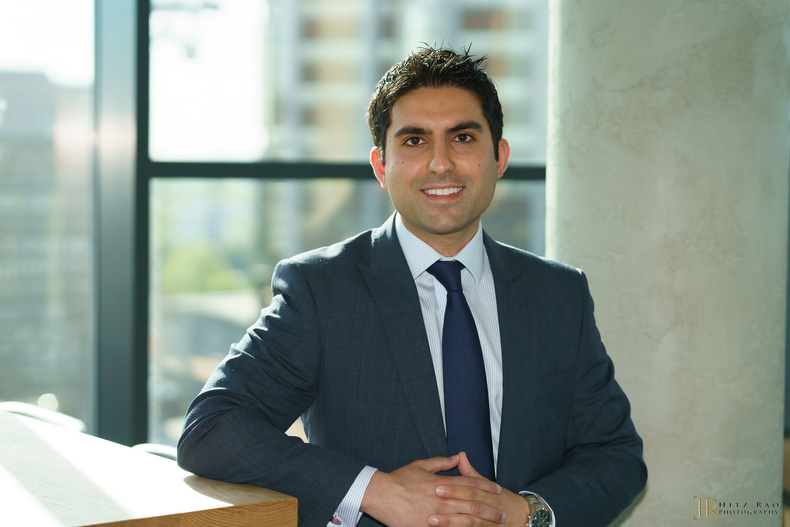 Nearly 1 in 10 motorists will find themselves on the wrong side of the law when it comes to motoring offences. With punishments resulting from anything from a fine to penalty points, disqualification and even a prison sentence it is often a misguided judgement that can result in devastating consequences.
From not understanding the severity of the punishment to naivety around the legal process it is a mistake that can leave many drivers wishing they had been more clued up when it comes to the law.
Manjinder Kang of specialist motoring experts Kang and Co Solicitors breaks down 10 questions drivers wish they had asked a motoring lawyer before it was too late.
Figures show in 2019 there were 31.7 million cars licensed to drive on UK roads and in the same year 3.07 million motoring offences were recorded (including 372,294 cases which were later cancelled) according to the Government database.
The statistics show a growing rise in motoring cases with speeding offences currently at a record high and accounting for 85% of all recorded motoring crimes.
When it comes to knowing the law though do you know how cases are recorded, what penalties you face and what it is best to do if you do find yourself falling foul of the law? Find out more with this quick run down of 10 tips every motoring lawyer wished drivers knew before they got in the car.
Will my employer be aware if I am caught drink driving?
Drink driving is a criminal offence and will always be on your criminal record. It will show on your driving licence and any Disclosure and Barring Service (DBS) checks for at least 11 years. This means if you move jobs or are subject to regular DBS checks as part of your role then your employer will be notified.
Depending on your profession the court may also notify your employer. So, for example doctors and solicitors are subject to regulation and the Court may inform the relevant professional body. Drink driving convictions are also still taken into consideration for certain industries which may mean you are duty bound to disclose an offence if you work with children, vulnerable people, are a taxi driver or work in healthcare among other professions.
Your contract of employment may also require you to notify your employer of a conviction as well with failure to do so resulting in possible dismissal.
What is the difference between a duty solicitor and private solicitor?
A duty solicitor is available to represent someone suspected or charged with a criminal offence free of charge if they do not have access to a private solicitor. They are designed to make sure that every individual receives a fair hearing but are only offered to individuals facing an offence which could result in a prison sentence. This means that depending on your offence you may not be entitled to representation by a duty solicitor - including motoring offences such as speeding. Duty solicitors will not specialise in one area of law and will cover a variety of cases as well as yours often with anything between 5 and 30 clients to look after a day. This means that you will only be assigned a duty solicitor on the day and will only have a few minutes to talk with them about your case before the hearing.
In contrast a private solicitor is paid for by yourself to offer bespoke expert advice. You chose your lawyer and will have a detailed case meeting with them weeks before your case is heard to discuss all the options in detail and prepare for the court hearing. It gives you time to prepare additional reference letters and details and means that your solicitor will only be focused on your case that day. They will also be a specialist in your area of law. Private solicitors can cost anything from £1500 to instruct.
Who should I notify if I own a vehicle and move house?
When people move house there are two very important things as drivers they must remember to do. The first is notify the DVLA so that they change the address on their driving licence.
The second, and one which often gets missed, is to change the address on the V5 log book for the registered keeper of the vehicle.
If you fail to change the address on the V5 and the car is caught speeding or the police try to contact the registered keeper of the vehicle then the Police will write to the registered keeper's address on the V5. If this is then incorrect and they don't get the notice and therefore don't respond within the time frame they will be prosecuted for failing to provide driver details and face an additional 6 fixed penalty points.
What will happen if I am caught driving without insurance?
Driving without valid insurance carries a minimum of 6 fixed penalty points but can face anywhere up to 8 penalty points and a driving ban of up to 12 months, depending on the circumstances.
What happens if the person driving the vehicle can't be seen in the police photograph of the speeding vehicle? Can I refuse to admit liability?
The purpose of a speed camera image is to show the car not the driver of the offence. It is the registered keeper's responsibility to notify the Police who was driving.
A Notice of Intended Prosecution (NIP) will be sent out within 14 days of the incident to the registered keeper of the vehicle. It is then the responsibility of the registered keeper to identify who was driving.
Can I get free legal representation if I am caught speeding or drink driving?
Free legal aid is NOT available if you are caught speeding and you will always have to pay for private representation. Duty solicitors are only available where you are suspected of an offence which carries a prison sentence.
In drink driving cases duty solicitors are only obliged to provide representation where the individual is facing a prison sentence.
What is the average cost of legal representation for a motoring offence?
The cost of private legal representation varies from practice to practice and will depend on the experience and location of the solicitor representing you.
On average to prepare a case for a driving offence will start from £1500 excluding VAT. This will include time with your solicitor to agree the facts around the case and discuss the possible outcome and prepare you for the court hearing.
What should I do if I am involved in an accident?
If you are involved in a collision you must make sure that you fully co-operate and exchange details with the other driver(s) involved. Make sure you gain as much information as possible such as names, date of birth, email, phone number as well as car and insurance details. Always take plenty of photographs as they can be useful in recording the scene and showing what happened. If someone is being uncooperative at the scene and acting suspiciously or you feel may have been drinking you should always call the police as well and try to get details of any nearby witnesses.
If it is a minor collision and you have swapped details make sure that you contact your insurance company when you get home.
However, if it the vehicle is badly damaged you must not drive it, even if it will start as it is an offence and will need to be recovered. You should always call the police if someone is injured or if the cars can no longer be driven safely. The police should also be called if the accident is blocking the road or is in a dangerous position and may put other road users at harm.
Can you go to jail for drink driving?
Drink driving faces a prison sentence of up to 6 months depending on the circumstances. The offence carries an automatic 12 month driving ban but can be up to 3 years disqualification and up to 6 months custodial sentence.
How does totting up work?
Totting up is when a driver receives 12 or more penalty points in a 3 year period resulting in a driving ban.
In certain motoring offences, such as driving without a seatbelt, speeding and driving without insurance, you will be given fixed penalty points on your licence if convicted. Each offence carries a different level of points from 3 to 12. If you are given 12 or more points on your licence within 3 years then your case will go to court and you could receive a driving ban.
With the number of recorded motoring offences increasing year on year it is important drivers are aware of the rules.
Manjinder Kang, who runs specialist motoring legal firm Kang and Co Solicitors, which has bases in Birmingham, Milton Keynes and London, said it can often be something people don't think of till it is too late.
"Many of my clients are shocked when they realise their misdemeanours could easily have been avoided," he says.
"It can be an expensive and sometimes life changing mistake to make affecting jobs, finances, career paths and even family relationships."
Manjinder provides regular information for drivers looking to keep up to speed with regulations. More information is available at www.kangandco.co.uk.