A rollercoaster month for European freight forwarding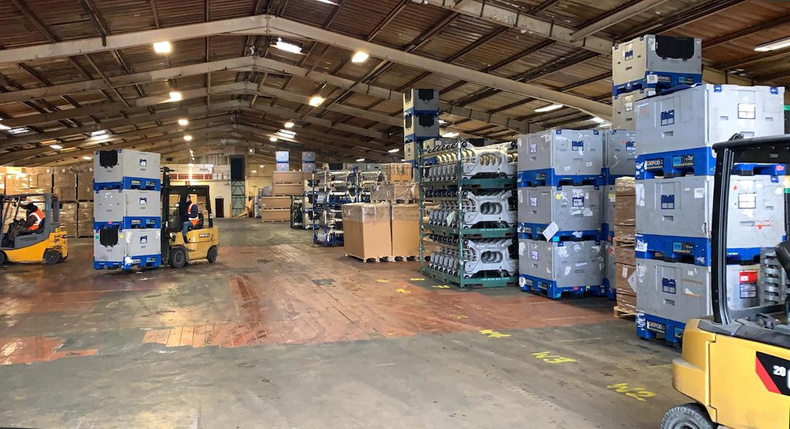 It's been a rollercoaster month for us as independent freight forwarders based in Birmingham and sending freight to Europe for over 30 years - as you can imagine.
December is often one of the busiest months of the year but with a Brexit trade deal still under negotiation, impacts from Covid-19 on transport and staffing, and last-minute French border closures, we had extra challenges coming in from all directions.
Not all the drama is taking place at Dover port, as our look back at the Brexit changeover shows.
Record freight volumes
Every month we have around 8-9,000 consignments go through our service network. This usually drops down slightly in December due to the Christmas break. But this year, normal freight volumes were up almost a third year on year (29%).
This was mostly caused by UK manufacturers and traders stockpiling goods ahead of Brexit in order to, quite understandably, minimise disruption to their production lines and supply chains amid uncertainty over the EU trade deal. It certainly had our warehouses and staff working at full capacity, and on top of this we had the usual Christmas freight to deliver. Santa can't be late!
For one client alone - Jaguar Land Rover, based in Solihull, Birmingham - we processed approximately 40 loads of automotive components coming in from across Europe. We had multiple trailers of palletised freight coming in from multiple countries - from Spain, France, Germany, Poland, the Czech Republic and Romania. Each one needed offloading and cargo handling to sort into stock for onward delivery to DHL Logistics/JLR supply chain at Midpoint Way in Minworth.
I have to say that our staff were incredible in rising to the challenge, with all our JLR deliveries completed to deadline and finalised in the first week of January.
Covid-19 out
b

reak

As if December isn't a challenging enough month in our industry, Covid then decided to strike. We had an outbreak in the office, which reduced our operations team down to five from 20, so it really was 'All hands on deck' with directors working in the warehouses and even driving the trucks! Fortunately our MD Rob Pike earned his HGV licence in 2015.

I couldn't be more proud of the team and how well everyone performed under such immense pressure.

Freight forwarding like a boss - Rob Pike, IFL's Managing Director, at the wheel
Customs help amid Brexit chaos
January has been similarly crazy for European forwarding, warehousing and for our customers in import/export. Missing or incomplete export/import documentation has delayed freight consignments on both sides of the Channel. Our own phones have been ringing off the hook as customers try to get to grips with the new requirements.
To help them and any new customers looking for post-Brexit customs guidance, we have posted public links to our customer information pack, as well as a customs checklist of information they need to supply to facilitate cross-border consignments and avoid further delays.
Good news on warehousing
We are still dealing with large numbers of inbound trailers from Europe. But the good news is that we now have space available again in our new 40,000 sq ft warehouse in Garretts Green, Birmingham.
As a Midlands warehousing hub, with three large, round-the-clock secure, storage facilities, we offer short or long term, flexible or bulk storage, with options for full stock inventory and KPI management, re-labelling, insurance, cargo handling and onward distribution if required. We are able to offer competitive rates on pallet storage in the Midlands. Please do get in touch to discuss any requirements you might have.
European freight forwarding remains challenging
As we enter February, it is fair to say that recent weeks have been the most challenging time we've ever experienced in our industry - and that looks set to continue for a while yet.
But as an independent forwarder, our motto remains 'Pride in performance'. We are very lucky at IFL that much of our business comes through word-of-mouth recommendations and repeat business for a job well done. We have been a reliable transporter of freight to and from Europe for more than 30 years and will continue to do so to the best of our ability. It's a good thing we like a challenge!
If we can help you with your European forwarding or warehousing storage, please do get in touch for a quote or to discuss your needs further on +44 (0)1675 434690 or email enquiries@internationalforwarding.co.uk.
Andy Grubb
Sales Director
International Forwarding Ltd