Airline funds sustainable solutions for local communities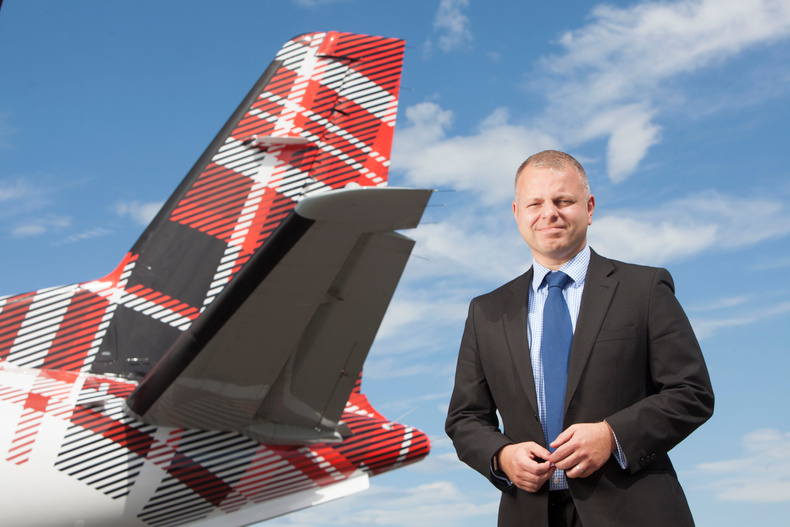 The sustainable ambitions of not-for-profit businesses, charities, and community groups across the UK are set to be boosted by Loganair as it opens applications for its third round of GreenSkies funding.
From electric vehicle charging infrastructure to solar powered robotic lawn mowers, the UK's largest regional airline has funded the green energy initiatives up and down the country through more than £57,000 from its groundbreaking GreenSkies Community Fund.
The airline has announced yet another pot of £30,000 is open for applications with the aim of supporting local, small scale but high impact renewable energy projects across the UK, Isle of Man and Northern Ireland.
GreenSkies was launched with the introduction of a nominal carbon offsetting charge levied on all flights, with the money invested in accredited sustainable schemes. The initiative has grown to encompass the community fund and further investment in our fleet and ground handling equipment.
The Community Fund is just one part of the airline's ongoing journey to reach net-zero by 2040. To date, the fund has supported organisations in Shetland, Orkney, Isle of Lewis, Islay, Glasgow, Lanarkshire, Newcastle, Southampton and Isle of Man.
Jonathan Hinkles, Loganair chief executive, said: "We continue to make great strides in our journey to net-zero and GreenSkies Community Fund is just one strand in a much wider strategy.
"Now in its third round, it's fantastic to reflect on the difference the fund has made to date for local organisations on their own sustainability journeys.
"Groups across the country are eligible for a share in the fund, further demonstrating our commitment to serving regional communities and our shared ambitions for a greener future.
"We look forward to reviewing applications from not-for-profit businesses, charities and local groups seeking to make their own steps towards net zero but who might not have the financial resources to do this alone."
Alongside GreenSkies, Loganair is leading the way in a wide range of cutting-edge initiatives to manage and mitigate the environmental impact of flying.
It is the only UK regional carrier participating in the UK Government's 'Jet Zero Council' initiative, launched in 2021 to de-carbonise air travel, and is an active partner in Future Flight projects, helping to secure £8.9m of funding for the launch of project SATE 2, which aims to find practical uses for innovative new technological developments, such as the use of electric and hydrogen-electric powered aircraft.
Earlier this month, the airline also joined forces with the Met Office and FLYHT to use its Embraer fleet to better predict weather patterns and study aviation induced contrail formation.
Mr Hinkles added: "We know the size of the challenge ahead of us but, as aways, we want to take our customers with us on this journey.
"Together, we can make small changes that will hopefully be the catalyst for wider improvements, making not just aviation but our daily lives in general more environmentally friendly and sustainable."
The Greenskies Community Fund is open now and applications should be submitted by Tuesday 31 October, via the Loganair website.