Amadeus partners with Simply Lunch for a sustainable lunch experience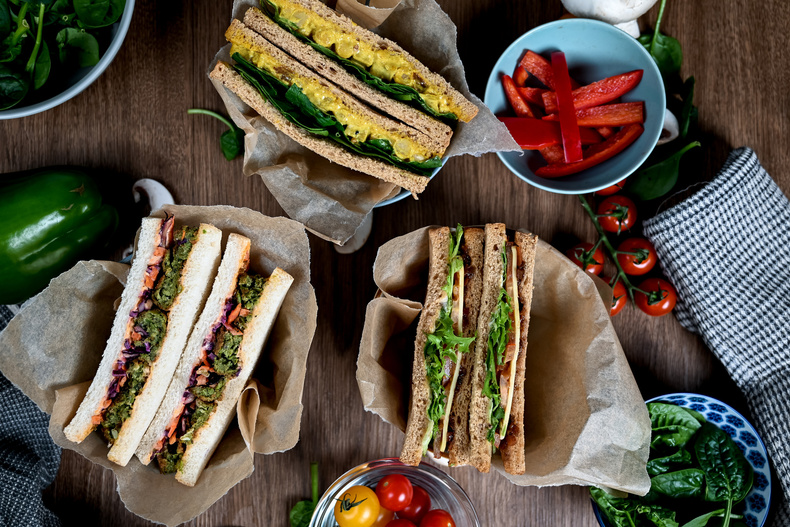 Amadeus, a leader in venue and events catering, has unveiled a new eco-friendly partnership with Simply Lunch, a family-run 'Food to Go' company,
Simply Lunch has over 40 years of experience in creating and delivering a wide variety of choices for in the casual eating category.
This new collaboration with Amadeus ensures that guests enjoy not just a tasty meal, but one that prioritises eco-responsibility. By choosing ingredients that are locally sourced, ethically produced, and sustainably packaged, this partnership underlines Amadeus' commitment to both palate and planet.
"Amadeus' mission has always been to create memorable customer-first experiences. Now, with Simply Lunch, we can ensure those experiences of our customers looking for a quick, easy and delicious lunch also resonate with our sustainability credentials," said Marc Frankl, Amadeus Food and Beverage director.
The Amadeus team worked closely with Simply Lunch to drive forward their 'grab and go' retail offer with more vegan and plant-based choices. With approximately 30-50 per cent of Simply Lunch's menu in the vegan and plant-based category, they were keen to work with Amadeus to communicate the messages of quality and sustainability to customers.
The Simply Lunch Plant Powered Range is Carbon Neutral as it offsets all emissions using various initiatives around the globe supporting multiple Sustainable Development Goals. Simply Lunch managed to reduce over 13 tonnes of plastic packaging through new innovations that are 100 per cent recyclable (under on-pack recycling label guidelines) in September 2023 alone.
William Page, Marketing and Digitalisation director at Simply Lunch, said: "We are so pleased to join forces with Amadeus and showcase our unique retail offering to a larger audience. This partnership signifies a step forward in reaching more customers with our diverse, delicious and quality products."
Customers at all Amadeus catered venues, including the NEC, ICC, Dudley Zoo and Cadbury World can now look forward to lunches that not only tantalize the taste buds, but also reflect a commitment to reducing environmental impact.
For more information, please visit the website.