Asbestos stops work on major hospital project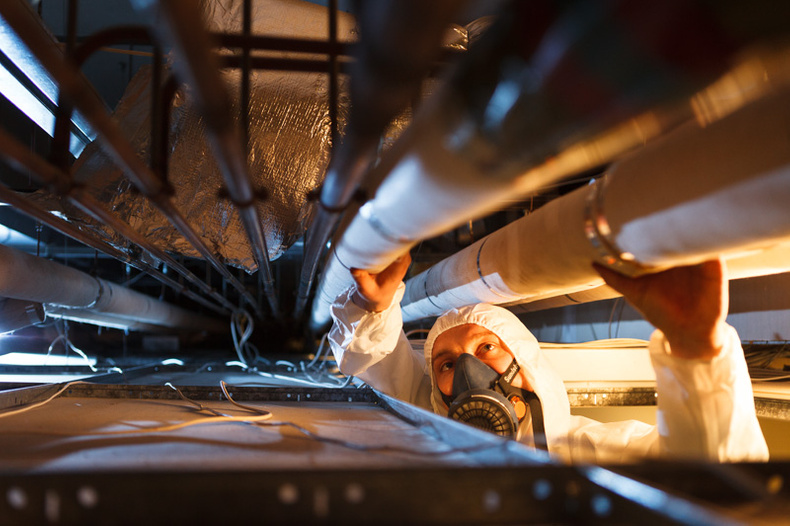 At Acorn Analytical Services we've made it our mission to raise awareness about how widespread asbestos is throughout the UK.
The reason for this is simple - every year thousands of people in our country die from preventable diseases caused by exposure to asbestos.
Asbestos is estimated to be present in more than 1.5 million buildings in the UK, including many public buildings we all visit on a regular basis such as schools, shopping centres and hospitals.
In the past few days, you may have heard about work on a major building project at Poole Hospital in Dorset coming to a halt because asbestos was discovered during the construction work.
The scheme is part of a £150m overhaul of NHS services in the county and work began on the project back in January. When it is completed, the hospital will have a new pathology lab along with a 24-hour, GP-led Urgent Treatment Centre for people with non-life threatening conditions. Outpatient, day treatment and diagnostic services will expand, and existing theatres will also be upgraded, bringing the total to 15 operating theatres.
However, for now all that is on hold - and is expected to remain on hold for at least another two months - because asbestos was found in the existing hospital building.
What this shows so clearly is that it doesn't matter how big a project you are working on or how important that project might be - you can never turn a blind eye when it comes to asbestos. In this instance, upon discovering the asbestos work stopped so the asbestos could be dealt with correctly.
If you don't deal with asbestos properly make no mistake about it - you are putting people's lives at risk and the future of your business and your own freedom in jeopardy if you're found to be in breach of the law.
If you - or your business - are about to enter into a refurbishment or demolition project you should carry out an Asbestos Refurbishment Survey or an Asbestos Demolition Survey in advance.
These surveys are used to locate and describe, as far as possible, all asbestos-containing materials within a building or part of a building. At Acorn we are accredited to perform both these surveys as well as Asbestos Management Surveys. Our team is experienced in surveying a range of different premises, including shops, warehouses, offices, hospitals and schools.
As an independent and impartial UKAS accredited asbestos surveying company. We have no links or affiliations to asbestos removal contractors which means we only ever provide you with best practice advice that's right for you.
So, if you need our assistance don't hesitate to get in touch!
In the meantime, perhaps we can ask you to do something for us? When you're going about your daily lives - visiting doctors, hospitals, schools, office blocks, shopping centres and all the other public buildings that we use all the time start to question whether those premises may contain asbestos. If they were built more than 20 years ago there is every chance that asbestos may be lurking inside. If you have any concerns raise them with the organisation.
It's vital that people wake up to the presence of asbestos in the buildings they use so that together we can ensure it is managed correctly and safely. It's the only way we're going to stop more people from dying from completely preventable asbestos-related diseases.
Acorn is a professional asbestos consultancy helping organisations deal with asbestos compliance using asbestos surveys, asbestos air testing, and asbestos removal management. Please call one of the team, or use the online form to obtain your free quotation. If you would like further information or advice on asbestos and asbestos training, contact the team on 0844 818 0895 or Contact Us