Climate change is a global issue that creates complex challenges for us all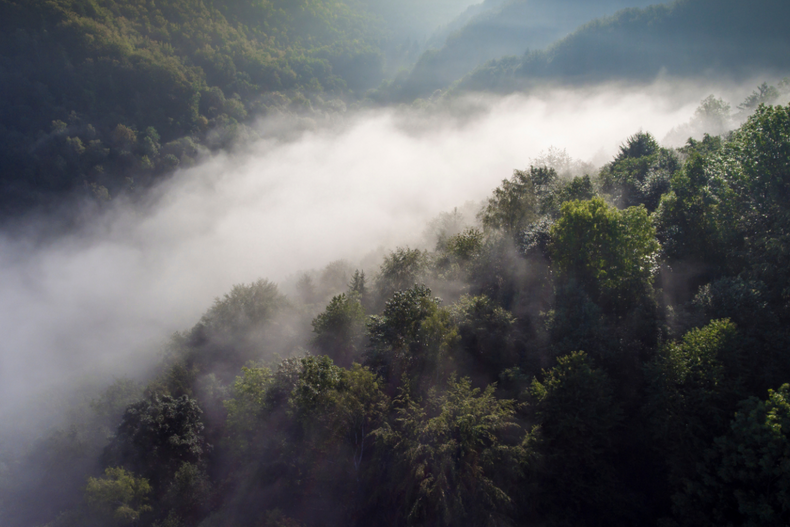 After a period of uncertainty, one thing that is certain is that we're facing a climate emergency. But rather than treating this moment with trepidation, we should see it as a unique opportunity to transform the future of work and our way of life for the better.
Climate change is a global issue that creates complex challenges for us all. It requires us to come together - both businesses and communities - to generate the innovative solutions that will help to bring about sustainable change.
We at BT recognise our responsibility to help lead the transition into a more sustainable world, as one of the UK's leaders in telecommunications. We believe we can meet this challenge head on by taking advantage of our expertise in technology.
Tech has enormous potential to make our cities, offices and factories smarter and manage homes more efficiently. It means our work and social spaces need to keep pace with technological advances to meet the demands of new ways of living.
We're setting out a bold vision for a sustainable future. By investing in our infrastructure with the latest tech and innovations, we hope to be pioneers in the drive to reduce carbon emissions and help power the UK's economic recovery.
We've been leading the way on climate action for 30 years, setting our first carbon reduction target in 1992. The technological advances we've made in recent years has enabled us to bring forward our commitment to become a net zero carbon emissions business by 15 years.
We've pledged to become net zero by 2031 for our own operations and 2041 for our supply chain and customer emissions.
Our infrastructure is powering the UK's drive to net zero. We're investing in full fibre broadband and 5G networks that will pave the way for the public and private sectors, and our customers, to reduce their carbon emissions.
We're aiming to transition our fleet of vehicles - the second largest in the UK?â€&rdquol?to electric or zero-emission by 2030. We're already using 100% renewable electricity for our buildings and networks, worldwide.
That means anyone who buys mobile or broadband services from BT, EE or Plusnet are supplied by networks that use 100% renewable energy.
But our carbon-reducing ambitions don't stop there.
We're committed to helping every customer reduce their carbon footprint. That's 30 million households, one million SMEs and some of the biggest multinational organisations.
Our goal is to build towards a circular BT by the end of March 2030. As we do so, we'll continue to develop innovative solutions to speed up decarbonisation.
In the last year, we've refurbished or recycled 170k mobile devices and 1.35m home hubs and set-top boxes, and recovered or recycled 97 per cent of our operational waste worldwide. By 2025, 100 per cent of our plastic packaging will be reused, recycled or composted.
It's important that businesses and individuals harness the power of technological advances in our drive to tackle climate change. We're looking to lead the way with FTTP, 5G, Cloud Computing and IoT technologies - and in doing so aim to help customers avoid 60 million tonnes of CO2e by the end of March 2030.
The Covid-19 pandemic has accelerated changes within our workplaces. We see hybrid as an important component for the future of work that will advance sustainability. By reducing how much time we spend on the roads, we're cutting our carbon footprints.
The London Climate Action week is a perfect opportunity for some of the world's leading climate professionals and communities across the capital, and beyond, to come together and share ideas about how we bring about long-lasting, sustainable change.
The time for inaction is over. We can be the generation that creates the blueprint for a sustainable future, that puts the climate agenda at the heart of businesses and communities. The time is now London.