Discover the benefits of hosted VoIP solutions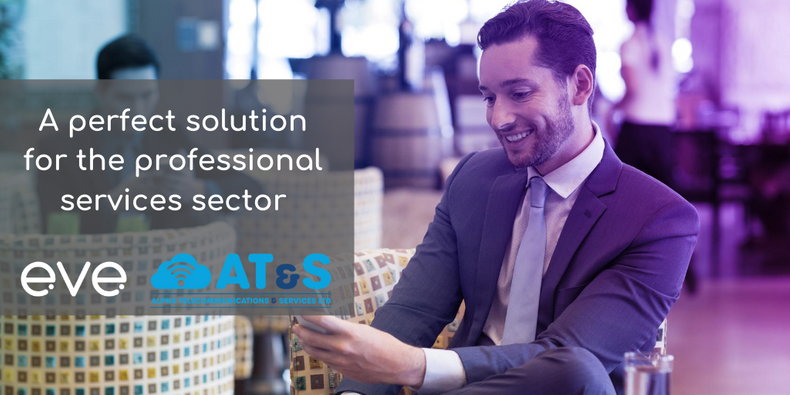 Choosing a hosted VoIP telephony solution for your business can be a little daunting. Explore the benefits of hosted VoIP solutions and look at how 'eve' can transform your business.
What is eve?
Eve is an IP telephony and communications platform. Managed through a simple adaptable portal available on desktop, PC and mobile. As a result, it gives you, and your employees, greater access to all your communication needs, no matter where you are!
In this article we will explore the benefits of hosted VoIP solutions and how these VoIP IP telephony are ideal for SME's. More than being cost effective, it's highly scalable and will adapt to your business needs as you grow.
What if your business needs intelligent functionality?
Eve Features:
Core - All hosted VoIP solution packages give you core phone system functionality.
Security - Protects your users from fraudulent activity, such as hacking. In addition, eve has 'Exceptional Call Protection'.
Number Management - Select new numbers or keep your existing one. eve can ensure you can keep your number.
Multi-Site - Link all your sites together. Connect all your sites and benefit from free calls between them.
Collaboration- Real-time communication through the 'my collaboration' function. Colleagues will stay connected, regardless of their device or location.
Call Centre functionality - Your customers can benefit from my innovative customer service functionality. This would include wallboard and Automatic Call Distribution (ACD).
Integration - eve let's you neatly integrate with your key systems.
Call Handling - Hunt groups let you direct calls to groups of people. Ring All, Round Robin and Longest Waiting are just some of the options available.
Call Recording - Provides call recording on whichever device you choose.
Why Alpha Telecommunications & Services?
We ensure that all our clients have a dedicated account manager who will assist and support you every step of the way. When it comes to your business telecommunications, we'll ensure you stay connected and provide strong and stress free communications.
For more information about 'eve' and how Alpha can help you, contact us today.
Darren Davis
Alpha Telecommunications & Services Limited