Future-proofing warehouse space with environmental technology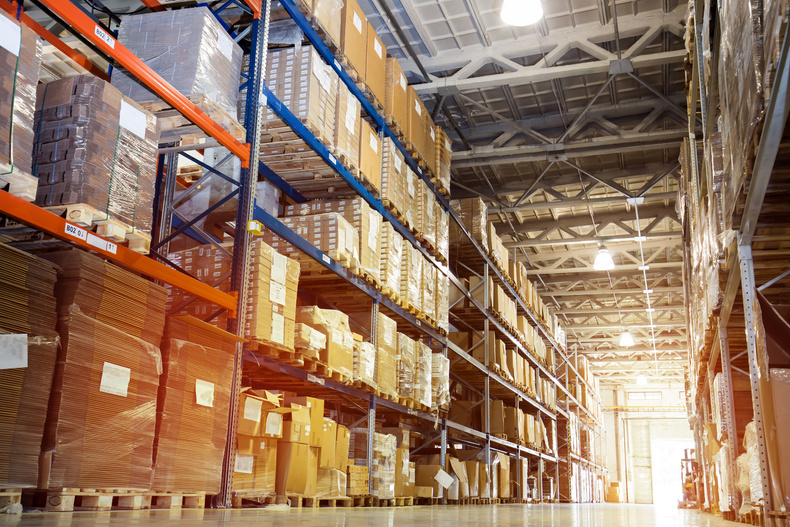 A disruptive period has proven challenging for many and that's no different for retailers and their backroom staff. With the past eleven months showing a shift in purchasing behaviour and consumer demand, HSM highlight how decision makers can future-proof warehouse space with sustainable environmental technology.
No one could have predicted the events of 2020 and beyond. Economically speaking, the Covid-19 pandemic has in some respect turned the world on its head, bringing with it numerous national lockdowns and a radical change in purchasing behaviour and consumer demand.
Throughout the year, supermarkets and retailers (both online and offline) have had to navigate the tides of 'panic buying'. Undoubtedly, this has intensified the pressure that sellers are feeling when meeting these new demands and that's not including the upcoming peak Christmas period.
With that in mind, retailers and subsequently, their backroom staff, must look towards more sustainable options should they wish to manage the rise in peak times. So, how can decision makers better equip themselves to overcome future fulfillment and distribution challenges that have already left so many with minimal warehouse space?
Peak Times
Despite a wave of furlough affecting the nation, UK consumers have continued to spend over this period - albeit in different ways. Take supermarkets as an example. In the first few months of the first lockdown alone it was reported that online grocery sales were expected to surge by more than a quarter.
Food and other essentials were subject to spates of panic buying which left some supermarket shelves out of stock almost overnight. And with most supermarkets now viewed as multi-functional retail outlets, buyers have continued this trend, leaving backroom staff working overtime to ensure not just the essentials are still available. With this in mind, larger quantities of stock (and therefore more packaging waste) has been moving throughout warehouse systems - leaving little free space in the process.
Traditional retailers too have been affected by new consumer behaviours. After momentarily closing their physical stores due to the pandemic, consumers flocked to e-commerce and look to stay there, continuing their spending habits online. In fact, early reports show these trends look set to last with surveys finding that 82% of consumers will continue to shop online as opposed to visiting stores even after the pandemic calms down. This has left fulfillers with question marks over their packaging and logistics in general, with some forced to extend delivery and return periods to help manage these new peaks in demand.
Future-Proofing
For many logistics teams, their current processes simply aren't sustainable if these trends continue - which they undoubtedly will. The heavy increase in demand has left warehouses and distribution centres sprawling to process and package orders in increasingly smaller spaces and windows of time.
Demand for warehouse space has also skyrocketed in this time too, by 51% in the first half of 2020 alone - highlighting the need for extra space. This presents a sustainability issue for the logistics industry and one that must be addressed sooner rather than later.
Yet, decision makers do have options - some considerably less expensive than purchasing additional warehouse space too. Today's environmental technology is developed with these challenges in mind and can provide various benefits that are tailored to the particular needs of a warehouse or distribution space.
Although the layout and dimensions of a warehouse play an important role in mapping out space, specialised equipment such as automatic channel baling presses can help maximise it. By taking waste packaging materials such as plastic these machines can produce bales - weighing up to 1250kg - that can be returned into the recycling system whilst freeing up the space that was once taken by the waste. What's more, with a volume throughput of up to 40 t/h, this not only provides teams with a valuable space saving option but it also improves the sustainability of their processes through return on investment and even reduced electricity output.
Sustainably packaged
With the up turn in online purchases and fulfilment, packaging can quickly become a complicated problem for e-retailers - especially when dealing with return orders.
Smart packaging solutions offer decision makers a way of turning waste into packaging material. Cardboard perforators in particular can become a useful instrument in dealing with the rise of orders (and returns) by perforating used cardboard offcuts to produce recycled packaging.
With the real peak of e-commerce seemingly yet to come, perforators give users the potential to save thousands in what would otherwise be spent on new packaging - a lifeline for smaller and independent sellers that are preparing for an influx of returns. Implementing a system such as this not only saves on costs now but it can help retailers (both online and offline) make their logistics more sustainable moving forward, as traditional packaging material costs could soon rise as the industry manages these new purchasing behaviours.
Planning ahead
The pressures presented over the past eleven months have firmly introduced a series of new challenges to a number of retailers. And although it looks as though these changes may not go away, decision makers can use this newfound knowledge to address these issues with speed and sustainability at the forefront of their choices.
Many have been stunned with the unpredictability of this year but in reality, organisations and their backroom staff simply can't afford to sit back and not evolve their logistics. Should they fail to future-proof, consumers will always find another to purchase from.