How Birmingham is progressing on its journey to cleaner air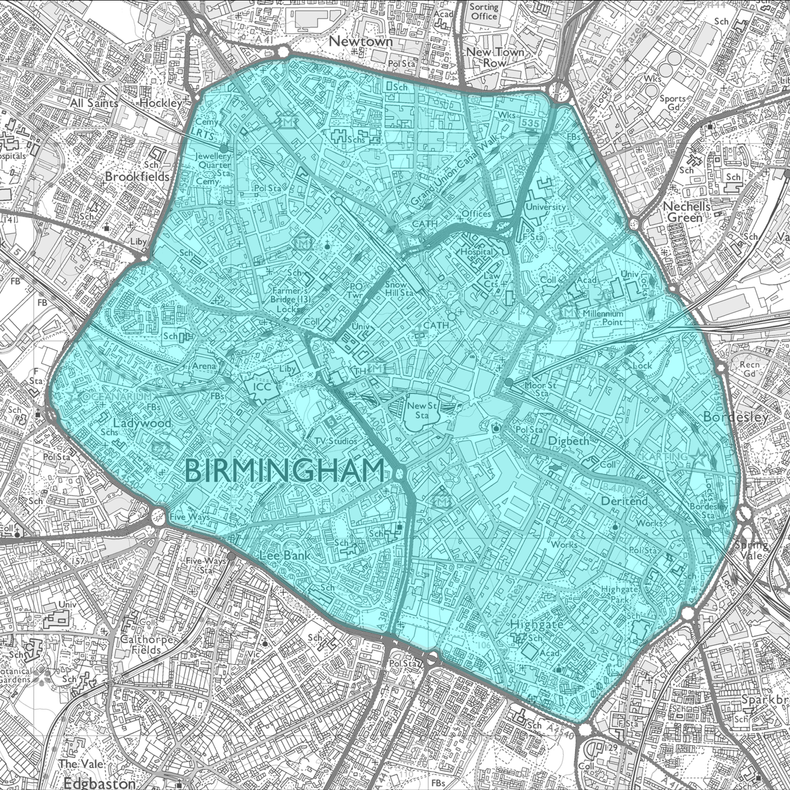 Earlier this year, I wrote about how we can learn from each other to improve our future air-quality as Birmingham looked set to introduce their Clean Air Zone. The scheme which aims to improve air quality in the city, has been introduced to tackle the biggest public health risk to people in Birmingham.
Now, the CAZ has been introduced and already it is making an impact. I for one, have decided against a car journey to Birmingham as the charge comes into play for my vehicle. This conscious decision, which does have an impact on the purse strings will hopefully resonate with many who have other ideas about how to make their journey.
The idea that everyone should be entitled to good air quality goes beyond party politics and it is good to see that Government ministers in the Department for Transport and the Department for Environment and Rural Affairs have thrown their support behind Birmingham's Clean Air Zone and the approach Birmingham City Council has taken.
In a letter addressed to West Midlands MP's, Ministers stated:
Birmingham's Clean Air Zone will be a significant step forward in addressing the problem. The government know that Birmingham City Council are as keen as we are to realise the health benefits that the reduction in Nitrogen Dioxide (NO2) will bring and welcome further engagements to engage with us in support of these goals.
Air pollution is a major public health risk that poses the single greatest environmental risk to human health, and there is clear evidence of a link between exposure to air pollution and mortality and morbidity. This is a particular threat to vulnerable groups, including the elderly, young children, and those suffering from chronic respiratory diseases and heart disease.
The delayed scheme has divided the city, with some criticising the timing of it while businesses attempt to recover from the COVID-19 pandemic. However, the local authority said air pollution contributed to 900 premature deaths a year in the city and it faced a £60m fine if it failed to implement the zone. No wonder there is an £8 charge per day for cars entering the Clean Air Zone, but it wasn't that straightforward on launch day.
As the Clean Air Zone came into play, Birmingham City Council were criticised for not taking payments for up to two weeks. A position that allowed businesses to become 'ready' for the Clean Air Zone, it felt strange that many had forgotten this was coming. More than 300 signs have been put up around the area to tell motorists when they are entering the zone, while 67 Automatic Number Plate Recognition cameras have been installed around Birmingham.
The Clean Air Zone is being billed as just the beginning of Birmingham's war against climate change. Cabinet Member for Transport, Waseem Zaffar revealed at the end of May that Birmingham will be the testbed for zero emission, clean & green Hydrogen buses. With 20 on the streets of Birmingham by the summer and plans for another 200 by 2022, the work is not going unnoticed as the scheme receives support from Shadow Transport Minister, Sam Tarry.
I am pleased to see what else is being done and am delighted that Birmingham City Council is holding the very first public Climate Assembly on June 23rd. This will give Birmingham's population a chance to hear an update on the progress to net zero carbon, following the publication of the City Council's Route to Zero Action Plan earlier this year.
If you wish to talk more about net zero and its impact on the built environment sector, please get in touch.