How delivering funding to SMEs can support a sustainable future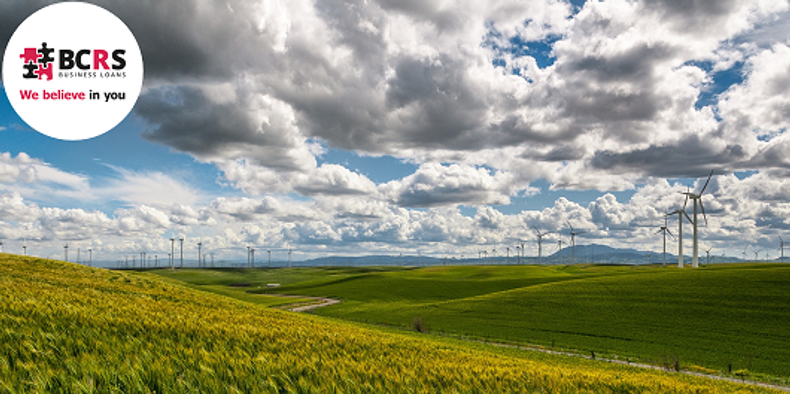 Back in November 2020, many financial institutions committed to financing a 'just transition' for the UK as we aim for a net-zero economy by 2050. The Financing a Just Transition Alliance (FJTA) is supported by almost 40 organisations including our partners; Big Society Capital, British Business Bank, Responsible Finance, Triodos Bank UK and Unity Trust Bank.
The Alliance aims to identify concrete steps that the financial sector can take to scale up climate action which also delivers positive social impact, both in terms of maximising the social benefits of net zero and also making sure no one is left behind. Achieving this will help to accelerate progress towards the UK's climate goals and generate real social outcomes, including the provision of public incentives and support for energy, industry, housing, transport, and nature and will also contribute to long-term financial success.
As a Community Benefit Society and a member of Responsible Finance, BCRS Business Loans understands that small businesses play a crucial role in supporting inclusive and sustainable growth and are a force for social good in the communities they serve.
From what our funding supports right down to how we deliver it, we have been making a conscious effort to reduce our carbon footprint as we head towards a net zero economy.
Lending to support sustainable growth and recovery
Delivering funding to SME businesses across the West Midlands is crucial in allowing them to invest in sustainable initiatives that support the transition to a low carbon economy and the government target of bringing greenhouse gas emissions to net zero by 2050.
According to Lloyds Bank Commercial Banking's Business Barometer, 64% of SMEs want to improve their environmental sustainability and 63% have already taken the steps to do so.
It seems that sustainability is a priority amongst all businesses to reduce energy consumption and cut waste. The main drivers for sustainable commitment among 23% of SMEs is the long-term cost savings and 22% are motivated by customer pressure. Some SMEs have made alterations to their premises to make them more energy efficient while others have used suppliers that provide environmentally friendly products and services.

Commitment to sustainability at BCRS
Our commitment to sustainable lending starts with our social and economic impact which is at the heart of everything we do at BCRS. We measure our successes in terms of our impact on value-added growth for small businesses, the number of jobs safeguarded, new jobs created, and the new products offered to the wider economy. All of which will create sustainable growth.
Since 2018, we are proud to have increased our lending by 156 per cent, our economic impact has increased by 160 per cent while the number of jobs safeguarded has risen by a massive 264 per cent.
BCRS believes that 'no viable business should go unsupported' and focusses on delivering funding into underserved communities, geographies and areas, with 42% of our lending in the 2021 financial year being dispersed into the UK's most disadvantaged areas.
Also, as a co-operative, BCRS is passionate about supporting co-operative sustainable energy projects. Offering a scheme whereby BCRS invests £1,000 of withdrawable share capital in such organisations, we have recently invested in Ludlow Hydro and Community Energy Birmingham.
In addition to our sustainable lending, we are making a conscious effort to reduce our carbon footprint across our operational processes too.
Introducing long-term hybrid working patterns will enable us to reduce emissions traditionally released by commuting into the office five days per week.
Due to our new hybrid working patterns, we have already reduced our office size by half to cut unnecessary energy consumption.
We are proud that in financial year 20/21, 80% of our suppliers were located within 50 miles of our head office in Wolverhampton.
Launching online document signing software Docusign will help reduce our paper consumption and eliminate emissions released when travelling to sign-up meetings.
The staff team are encouraged to recycle using the provided paper and plastic recycling bins in our office to reduce the amount of waste that ends up in landfill.
We will reduce the use of plastics for marketing or promotional purposes; aiming to purchase environmentally friendly alternatives instead.
Click here to find out more about the way we do business
Keep up to date with all the goings on at BCRS by following us on social media.