MPs call for all asbestos to be removed from public buildings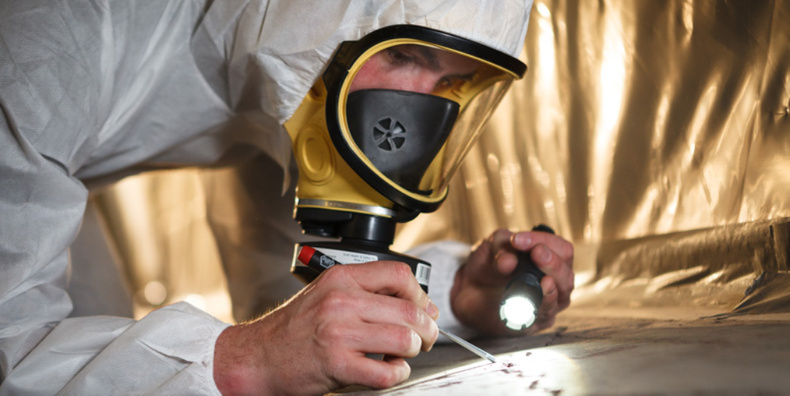 MPs have recently called for all asbestos to be removed from public and commercial buildings within the next 40 years.
The Government's Work and Pensions Select Committee has said asbestos remains the biggest workplace killer in the UK with around 5,000 deaths linked to the hazardous substance every year.
Even though the use of asbestos was banned in this country more than 20 years ago, the Health and Safety Executive (HSE) estimates hundreds of thousands of non-domestic buildings still contain asbestos as well many more homes and domestic garages.
Currently, there is no target date for asbestos to be removed from public buildings or private homes in the UK.
Why are MPs calling for asbestos to be removed from public buildings?
Many people wrongly see asbestos as a problem of the past but thankfully the Work and Pensions Committee has recognised that the hazardous substance remains a significant threat to people across the UK.
Anyone who has been following our campaign to tackle asbestos in schools will know that frighteningly it is estimated 80 per cent of Birmingham schools are believed to still contain asbestos.
Sadly, this means we are seeing teachers dying from asbestos-related diseases simply as a result of day-to-day activities such as pinning work to noticeboards - not realising the boards contained asbestos.
We're also seeing people dying from asbestos-related diseases because they were exposed to asbestos in schools when they were children.
This makes it painfully clear that it's not just those involved in the construction industry who are at risk from asbestos - our teachers, children and workers across all industries are also in danger if they spend their days in public and commercial buildings.
Will the proposed deadline for asbestos to be removed from public buildings work?
It is a positive step forward that MPs are highlighting the issue of asbestos in our buildings.
They hope by setting a clear deadline it will help to focus minds however, we have to admit we do have some reservations about the deadline.
In the past, when we've seen the Government set time limits on changes to the way asbestos is managed in the UK, we've seen inexperienced companies entering the asbestos industry hoping to take advantage of gold rush in work.
Such deadlines have led to poor quality work taking place and have also tempted those responsible for managing asbestos on their premises to cut corners - all of this can put lives at risk.
What we'd prefer to see is a greater focus or requirement on asbestos removal when building works are planned to take place.
So, for example, when building dutyholders decide to refurbish their premises we want them to be required to remove any asbestos in the area at that point so the work can be carefully planned in advance.
To achieve this successfully and safely they should ensure they have an Asbestos Refurbishment Survey right at the start of the planning process.
It would also be hugely helpful if a requirement was introduced which stated if materials containing asbestos start to degrade they should be removed and the current option to repair them was removed.
Acorn is a professional asbestos consultancy helping organisations deal with asbestos compliance using asbestos surveys, asbestos air testing, and asbestos removal management.Please call one of the team, or use the online form to obtain your free quotation. If you would like further information or advice on asbestos and asbestos training, contact the team on 0844 818 0895 or Contact Us.