Must-have signs for the Hospitality Sector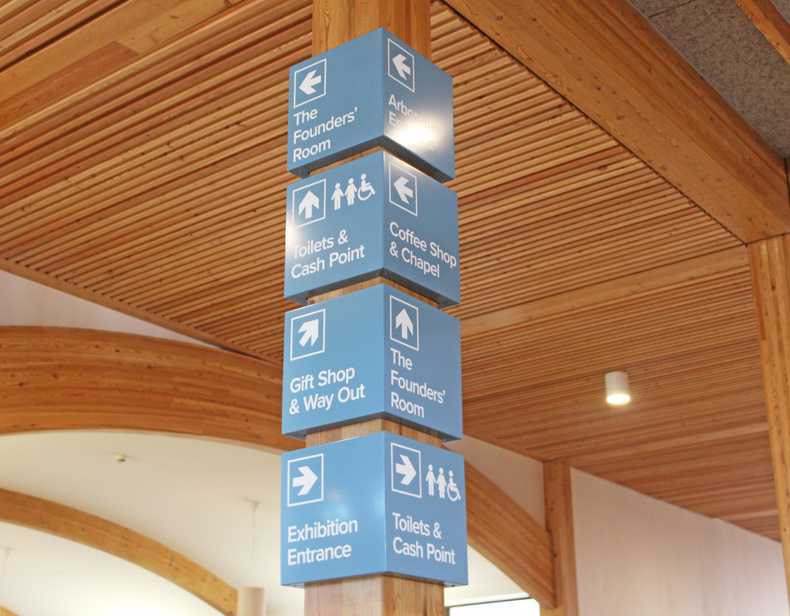 The food and accommodation sector has been one of the hardest-hit sectors by Covid-19.
Limitations on trading have seriously damaged hospitality business finances. 45% of hospitality
businesses have been able to continue trading by implementing digital transformation and various
signage schemes.

According to ONS figures, for the period February-March 2021, only 43% of hospitality businesses
were trading, compared to 74% across all industries. In financial terms, the hospitality sector's
output was down by 90% during the pandemic than in February 2020. All businesses that
participated in the 'Eat Out to Help Out scheme' in August hired a wide variety of signage solutions,
health, and safety, directional, floor graphics, sanitiser stations and notices, etc.

Throughout the Covid-19 pandemic, hospitality sector signs have played a vital role in protecting
staff members and customers, and it will continue to do so when the UK lifts the lockdown.
Thereare many types of signs that different businesses within the sector require and we have created a list of the top 10 that you should prioritise:
Wayfinding Signage
Wayfinding (you may find it used as directional or traffic signs) are specifically designed to assist
your visitors. They help your clients and employees to find their way to a given location.

Hospitality businesses have been recommended to use one-way systems in their physical locations.
Wayfinding signage advises customers to follow a specific path from the entrance to the exit.

Floor Graphics

We have become familiar with the 'Keep 2m distance', 'Please maintain a safe distance' graphics
placed everywhere. The demand for floor graphics in supermarkets and other locations caused a
worldwide shortage of floor graphics and plastics.

Floor graphics help to remind your different stakeholders to keep the distance, be aware of the rules
in place and ultimately keep your business safe.

Our creative team can design unique artwork, or otherwise, our multi-award-winning workshop
team can print from your design.

TouchShieldâ"¢

TouchShieldâ"¢ is a new health and safety product that has revolutionised health and safety
measures. It is proven to protect against up to 93.41% of viruses and 99% of bacteria.

TouchShieldâ"¢ is a transparent self-adhesive, anti-microbial film designed to protect your surfaces,
such as retail counters, touchscreens, desks, doors, tables, bars, etc.

It is an affordable solution, and our in-house graphics team offers customer-branded options and
will supply bespoke roll and sheet sizes if required.

Transparent Roller Banners

Transparent roller banners come as two-in-one. They can be used for promotional purposes whilst
acting as a safety screen between people. You may have encountered these types of flags in retail
counters, barbers, and beauty salons.

There are two ways we can install them to your hospitality business; they could be free-standing, or
they could be hanging.

Transparent protective screen roller banners are manufactured from clear PVC and we can design
and print your branding to make them personalised.

Hand Sanitiser Stations and Notices

Just like social distancing floor graphics, hand sanitiser stations are placed in the most prominent
areas. They can serve in indoor and outdoor areas to ensure that your customers, visitors, and staff
sanitise their hands.

Our hand sanitising offer includes free-standing, wall-mounted and automatic dispensers.
They are solid and efficient, and our team can work with your designs, or our creative team can
create a new artwork bespoke to your needs. We can also supply you with hand sanitiser gel and
liquid.

Vehicle Wrapping

Some hospitality businesses deliver their goods to customers. Imagine being a small business that
makes corporate cakes and delivers to its customers.

Your business may also deliver for your customers, within your area or to another city. Consider
adding some graphics to your vehicles and generate leads while delivering to different locations.

Vehicle signage is a cost-effective approach that you can change as many times as you wish for a lot
less money. Your initial investment is very likely to generate results for years, providing you look
after your vehicle/s.

Safety Screens

It is predicted that safety screens are here to stay for the near future. The different types of screens
installations that hospitality businesses need include counter protection screen - framed acrylic,
framed crystal plastic, perspex screen fixings, table edge brackets, to name a few.

Bespoke sneeze guards blend into any workspace environment. They maintain their shape and
protection levels for a long time instead of cheap and relatively thin screens.

Pavement Signs

As a hospitality manager, you know how crucial it is to promote your business and attract your
customers and passers-by. Pavement signs, otherwise known as A-Boards, equip you with a great
marketing tool to bring more visitors to your shop.

You could show an offer or display your products by incorporating chalkboard or dry-wipe options
and including clip frames and noticeboards to quickly change the information on display. You can
also use it to inform customers about your health and safety rules.

Pavement signs can be fixed or manoeuvrable and can be designed to rotate or swing to catch
attention.

Banners

Outdoor banners are perfect for promoting your menus, special occasions, happy hours, and more.
We can print PVC or mesh banners in any size, both single and double-sided. Our creative team can
create a design from your initial concept, and our installation team can install it within your
deadlines.

We recommend using mesh banners because they are windproof, lightweight, and the holes are
almost invisible.

Illuminated Signs

Illumination is one of the hospitality sectors signs that can help you stand out from your
competitors.
There are a few options to choose from:
If you want something modern with a retro twist, neon signage is prevalent and used in many bars worldwide.

Halo illuminated signage is very subtle, but the illumination itself is cast on to the surface behind the
feature to create a 'halo effect, which eventually increases the three-dimensional impact.

Face illuminated signs are also very appealing to audiences. These can be used internally or
externally and typically built with internal LED lights illuminating an acrylic face. These signs are bold
and usually used as fascia signs but look incredible as a centre point.

There are plenty of hospitality sector signage solutions that can provide safety and generate new
customers frequently. Our team is equipped with all the knowledge to consult you on your project.

You can contact us on 01283 569102 or via sales@hardysigns.co.uk