Nasir Awan takes over as Chambers President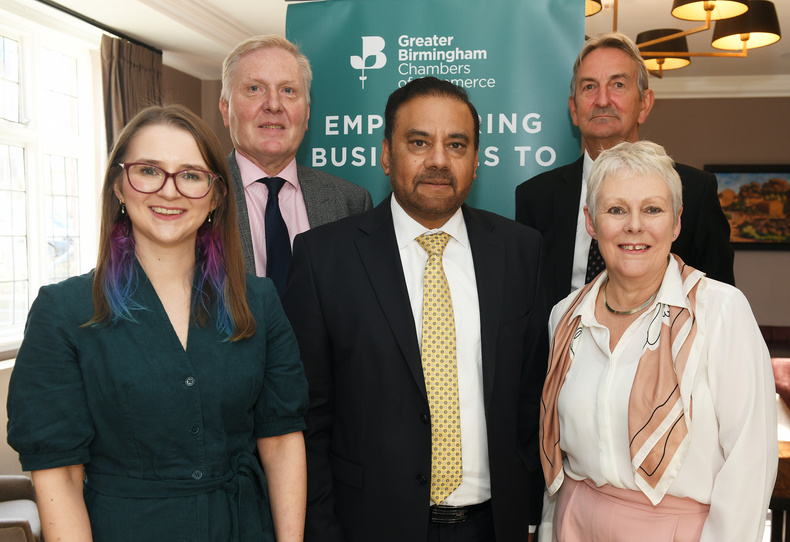 Nasir Awan, the boss of international wholesale firm Awan Marketing, stepped in to become president of Greater Birmingham Chambers of Commerce and vowed to help businesses "create new opportunities locally, nationally and internationally".
His two-year term as successor to Deb Leary was confirmed at the GBCC's annual general meeting at the Edgbaston Park Hotel.
Nasir is the CEO of importing and wholesale company Awan Marketing, headquartered in the Hockley area of Birmingham.
The business was founded in 1976, building on the small retail outlet founded by Nasir's late father, and today serves as a key distributor for household brands, as well as having established suppliers from Vietnam, Turkey, Sri Lanka, Korea, India, Pakistan and Europe.
Nasir has a long association with the Chamber, having been vice-president to Deb Leary and previously serving as president of the Asian Business Chamber of Commerce (formerly the Institute of Asian Business) from 2011 to 2014.
He also holds a number of charitable roles and is a Deputy Lieutenant of the West Midlands.
Nasir said: "It is a great honour and a privilege to become Greater Birmingham Chambers of Commerce president and it is a role that comes with huge responsibility.
"I take over as president at a time where we are facing a lot of challenges nationally, internationally, and also locally.
"There are a lot of challenges ahead for businesses with the cost of energy and the wars in Ukraine and the Middle East pushing prices up.
"Established businesses will have to redefine and realign their costings and overcome a number of hurdles.
"But we are here to offer support as a Chamber and, as president, my door will always be open for businesses to come and talk to me.
"I want to ensure that businesses in Greater Birmingham survive and flourish, creating new opportunities locally, nationally and internationally."
Nasir Awan was also spoke with GBCC CEO Henrietta Brealey on the latest CEO Stories podcast where he talks through an eventful life and career – from humble beginnings in Pakistan to a career in business and charity that makes phenomenal reading.
The episode is available to listen to on all major listening apps such as Apple Podcasts and Spotify.
GBCC chairman Greg Lowson said: "I am delighted to welcome Nasir Awan as president of the Greater Birmingham Chambers of Commerce for the next two years.
"Nasir has a wealth of invaluable experience to draw upon, from his own business ventures to his appointment as a Deputy Lieutenant of the West Midlands.
"I would like to thank Deb Leary for her time as president. Deb's tenure has been marked with some remarkable moments for the city-region, with the hosting of the Commonwealth Games in 2022 being the highlight.
"At the start of her role Deb highlighted that global trade, innovation and collaboration would be the key pillars of her presidency and it has been fantastic to see how she has pushed these themes over the last two years."
Pictured from left to right: CEO Henrietta Brealey, vice-president Mike Owens, president Nasir Awan, GBCC chairman Greg Lowson and Deborah Leary