PPC for the manufacturing industry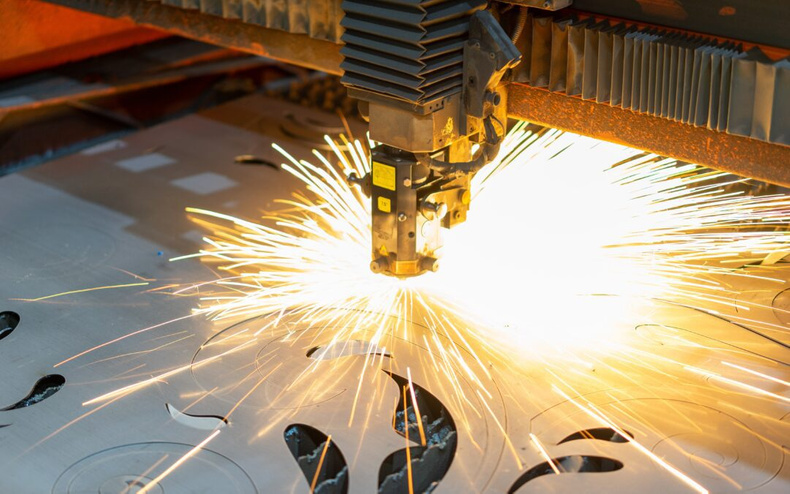 When it comes to marketing for manufacturing companies, the journey is one that never ends. That's not necessarily a bad thing either. With each and every campaign, you can A/B test, measure your results, gain valuable insights, and continue to learn what does and doesn't work. A core goal of digital marketing is to turn clicks into conversions, and when it comes to manufacturing industries, quality leads are what will deliver your return on investment (ROI).
How do you market a manufacturing company?
There's no right answer to this but there's plenty of wrong ones. Digital marketing for a manufacturing company leans towards building credibility and awareness of the company before anything. It's likely you are in a competitive sector (such as precision machining for example). So, whatever form of digital marketing you opt for, your customers must be able to see exactly why they should choose you rather than a competitor. We're a society that's arguably spoiled for choice the moment we hit enter on Google. With this in mind, the customer journey you provide for your manufacturing company must be quick, informative, and seamless. One bump in the road could lead to a prospective customer leaving your website and converting elsewhere. Therefore, a journey that ticks all of the boxes mentioned above could lead to a lifetime customer.
When marketing a manufacturing company, you have to be able to demonstrate your expertise and trustworthiness from the get go. From social media and SEO, through to email marketing and digital PR, there's many avenues to take in order to reach your prospective audience. Here at AIM Internet, we strongly recommend a PPC campaign to support business growth for any manufacturing company.
What is PPC?
PPC stands for Pay-Per-Click. It is a marketing model that allows advertisers to pay a fee every time an ad of theirs is clicked. Advertisers bid for the ad placement to appear when someone searches for a specific keyword. If someone then clicks on the placement, the advertiser will pay a fee. There's many different types of PPC because the model can be used across different platforms - not just search engines. However, the most common PPC campaigns run through a platform called Google Ads.
What are the benefits of PPC marketing for manufacturing?
PPC marketing is a type of digital marketing for manufacturing companies that can generate relatively quick results. You can choose to have different levels of control over your ads on Google too. You can take a hands-on approach to your campaigns, or you can let Google automate your strategy based on its ongoing learnings and your budgets. Either way, PPC is a great way to generate brand awareness for certain products or services that your potential customers are searching for. In addition, PPC advertising allows you to get incredibly granular with who you are targeting too. This means that you can ensure you're only spending money on those that have the highest chance of converting into a customer.
PPC ads can be set up to target customers in varying levels of the marketing funnel. From generating brand awareness, through to retargeting those who have shown interest in your services but have not enquired yet. There's many opportunities to lead people from one end of the funnel through to the other.
Looking for a PPC agency for your manufacturing company?
If you're considering PPC as a type of marketing for your manufacturing company, then get in touch with our manufacturing marketing agency today. Explore our website for more information, or contact Sarah at sarah@aiminternet.co.uk or on 07816 071112 to discuss how we may be able to help you.
Furthermore, if you have found this blog helpful, you may wish to read our previous blog: How Can Digital Marketing Work For Engineering Companies?