The hidden costs of the pandemic on workplace wellbeing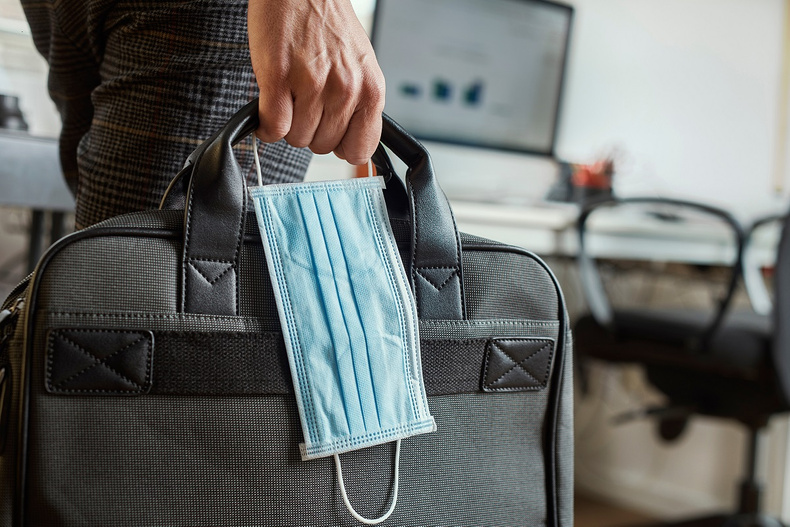 Many businesses are successfully adapting post-pandemic. But they need to be careful not to bask in the glow of speedy vaccine rollouts, accessible testing, office reconfigurations and revised working hours to assume that their house is in order.
We surveyed 2,000 of the UK's working population who have worked from home during the pandemic to explore how they are feeling. What is clear from our insight, which we captured in 'The Big Return' report, is that more needs to be done to support staff.
The COVID-19 pandemic needs to be a wake-up call for workplace wellbeing; stark is the reality that 40% of workplace absence is due to mental health issues, and this is projected to be in the region of 70% by 2023.
For an organisation with 700 employees, the cost of absence may be £9k-£10k per day, assuming absence costs £141-£168 per employee per day at a 12% absence rate. Early intervention to tackle physical and mental health issues employees may face is the urgent step required to significantly reduce the emotional and financial cost of workplace absenteeism.
The HR leaders we work with appreciate that it is one of their biggest responsibilities to ensure they have the right package of health and wellbeing care in place, because it needs to be delivered at a time when an individual is really at their most vulnerable.
Supporting employees with the mental health struggles outlined in our report must not be a box-ticking exercise. Business leaders should lead from the top and ensure an open and inclusive environment is maintained. It is also unfair to expect line managers to take on the role of counsellor regarding emotional support. They are unlikely to have the right qualifications and they may also be feeling the strain.
Sourcing external support not only helps employees, but also employers, connecting someone with the specialist skills required quickly and accessibly.
Immediacy is crucial. Fast-track access to comprehensive support is the key success factor, when it comes to making a real difference. If someone is in crisis, being told they can access mental health support in a few weeks or months is no good; they need help there and then. When an employee has a mental health issue, they need 'in-the-moment' targeted expert support.
For example here are four ways to create an environment inclusive of wellbeing:
Lead from the top
If senior managers can be open about their own experience and vulnerability during the pandemic, it will send out a strong message to their workers that the company recognises this is a widespread issue and will be supportive.
Consult with employees
Talk to employees before announcing return-to-work plans. Some people may have been working from home for nearly a year and feel anxious about returning to the workplace, including their travel to work.
Adopt enhanced consultation
Opening up a dialogue with your employees will enable you to take a proactive approach to identified concerns rather than a reactive approach to problems at a later date. Feeling fully informed can be very reassuring to employees who are not quite sure what to expect of their post-pandemic workplace.
Establish a strong support mechanism
We shouldn't assume that providing colleagues with the compassion required is something that comes naturally to all line managers. Establishing a strong support mechanism is key so that they can coordinate action early and turn to those with HR and clinical expertise.
The location, look and feel of workplaces and work patterns will continue to evolve far beyond these pandemic years, but the constant needs to be that employers put their workforce's health and wellbeing centre stage.
For further insight, download the full report which is available here.
Heidi Stewart is the new group chief executive at BHSF, with over 20 years' experience of leadership in some of the UK's largest private companies and charities, operating across mental health, housing, employment, justice, and social care. She joins BHSF at a time of growth and opportunity, leading the drive to help more employees across the UK have easy access to the very best mental health and wellbeing support.