The pros and cons of ChatGPT for small businesses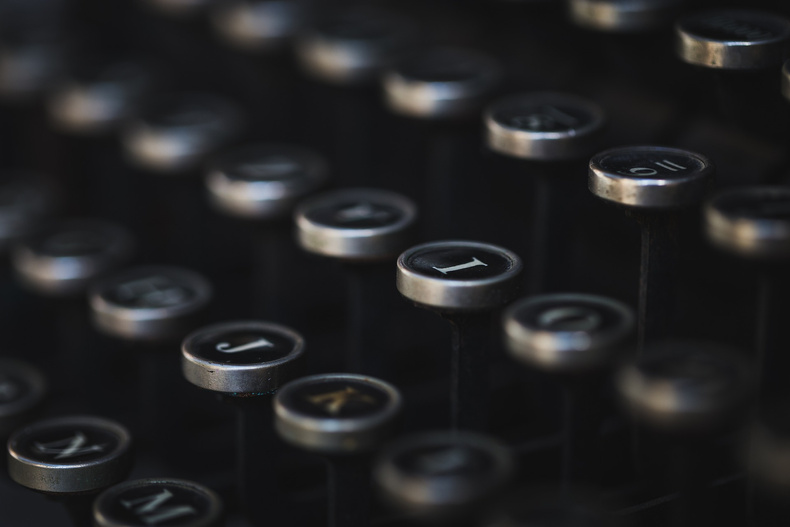 Just a couple of months into 2023 and it's apparent that the use of AI in business, particularly the newly-launched ChatGPT, is going to be one of the year's hottest topics.
AI in business is by no means new though. We support many businesses with a variety of marketing automation platforms that help streamline services and processes.
So why all the fuss around ChatGPT?
ChatGPT has really been taking the world by storm since it was launched in November last year, with a reported 100 million people logging into it by the end of January. It's had to introduce waiting lists at times for new users and has caused widespread global debate.
Conversations encompass everything from how genius and revolutionary it is for businesses and indeed humanity, to fears that it will replace humans altogether and lead to cheating in exams. Singer Nick Cave has even referred to it as 'a grotesque mockery of what it is to be a human'.
In this blog we'll have a look at ChatGPT a bit more in depth, including what it is, how ChatGPT might be useful for small to medium enterprises and some of the potential pitfalls to look out for. We've even asked the platform itself for its view on some of these topics.
What is ChatGPT?
ChatGPT is what's known as a language generation model, developed by OpenAI - owned by Elon Musk. The 'GPT' stands for Generative Pre-trained Transformer, which describes the language model developed specifically to generate more human-like responses.
Unlike typical search engines, it doesn't trawl the internet for information. Instead, it has been 'trained' to recognise and predict patterns in masses of data. This training is based on 570GB of data obtained from pieces of writing across the internet, including books, articles, Wikipedia, blogs and more, with 300 billion words being fed into it.
Further training was applied by humans to help it refine and develop its answers, and this training is ongoing. Individual users can help it 'learn' further, by asking it to improve its answer, or make it more 'engaging' or more 'humorous' for example.
Essentially it uses all this information to predict what the next word should be in a sequence.
It has 175 billion parameters and can do everything from writing a joke poem to explaining quantum mechanics.
While a similar tool which came out in August last year, called Jasper, tailors the language to businesses and their customers, Chat GPT is more all-encompassing, for everyone and everything. In that respect, it's currently seen as the best language processing AI model there is.
So yes, you could say it's a big deal.
How can ChatGPT help small to medium sized businesses?
Like other automation tools, there's a variety of ways that ChatGPT might be able to assist SMEs, such as generating ideas, drafting content, responding to customers, writing computer code, automating parts of the sales process, translating text, processing and more.
We asked ChatGPT the same question, and this is the response it gave:
Small and medium-sized enterprises (SMEs) can benefit from using ChatGPT in several ways, including:
Customer service: ChatGPT can be integrated into a chatbot or virtual assistant to provide 24/7 customer service, answer common questions, and resolve customer issues, freeing up human customer service representatives to focus on more complex tasks.
Improved efficiency: ChatGPT can automate repetitive and time-consuming tasks, such as data entry and customer service inquiries, freeing up employees to focus on more important and strategic tasks.
Cost savings: ChatGPT can help SMEs reduce the cost of customer service by automating many tasks that previously required human intervention.
Personalisation: ChatGPT can be trained on a company's specific data and language patterns, allowing it to provide personalized responses to customers and improve their overall experience.
Increased engagement: ChatGPT can be used to interact with customers on social media and other channels, helping to increase engagement and build a more positive brand image.
Data collection: ChatGPT can be used to collect data from customers, such as their preferences and feedback, which can be used to improve products and services and inform business decisions.
Scalability: ChatGPT can handle an unlimited number of customer interactions simultaneously, allowing SMEs to scale their customer service operations as needed without the need for additional staff.
Overall, ChatGPT can provide SMEs with a flexible, cost-effective, and scalable solution for improving their customer service, automating tasks, and increasing efficiency. By leveraging this technology, SMEs can gain a competitive advantage and better meet the needs of their customers.
Also like other automation processes, ChatGPT has its limits.
Potential pitfalls of ChatGPT and why you still need humans
You only need to look at the homepage of ChatGPT to see that it's not to be implicitly trusted as the font of all knowledge. OpenAI is very transparent about the current limitations and potential pitfalls of the system.
These include that it:
May occasionally generate incorrect information
May occasionally produce harmful instructions or biased content
Limited knowledge of world and events after 2021
It therefore has to be used with caution.
Authority
While ChatGPT will scour its databanks for an appropriate response, it does not show you the source of that information, so you really should still check the facts and this could take some work. Unlike with a Google search, where you're provided with links to the sources, you won't get any links or citations from ChatGPT because it's essentially creating new text, but based on the patterns of information in its datastores.
It can and does get things wrong. It currently has a limited knowledge of anything that's happened since 2021, because that's when its training was delivered. For example, we asked it 'what are the best policies Rishi Sunak has implemented since becoming Prime Minister?' and the response was 'I'm sorry, but Rishi Sunak is not the Prime Minister of the United Kingdom. He is the Chancellor of the Exchequer'.
Trust
Gaining trust with customers is such an important part of building a business and a brand, so caution should be exercised when deciding to what extent you might want to deploy chatbots and AI to respond. This can be really useful when dealing with those common questions you get asked dozens of times every day, but people can often see chatbots in operation, and they might prefer the human touch still, especially when it comes to handling complaints.
Personal brand and tone of voice
We work at length with businesses to develop their unique branding as part of an in-depth process involving workshops, surveys and focus groups to really understand how people view a company and what they want from it. While ChatGPT claims it can be trained on the language a business uses, it can never understand the human feelings and emotions it evokes and therefore how to convey that in its content.
Credibility
There's no denying that ChatGPT can help you come up with ideas for and subsequently churn out loads of generic content on a certain issue. But is this really setting you apart from all the other businesses in your field which could be asking ChatGPT the exact same questions?
Standing out apart from the competition is all about being unique, showing your personality and values and truly understanding your target audience and what they need from you in order to become a valued customer.
This should show through in your content. You demonstrate credibility by commenting on current events, reacting to news, giving your take on a certain situation, for example. And for now, this is something AI can't do.
ChatGPT for SEO
There's also the concern around SEO and how the search engines, primarily Google, will treat content that has been generated completely by artificial intelligence.
Here's what Google itself had to say on AI-generated content at the start of February. Fundamentally, Google is sticking to its long-standing approach of rewarding 'original, high-quality content that demonstrates qualities of experience, authoritativeness and trustworthiness'.
It maintains that it will focus on the quality of content, rather than how it is produced, but warns that using AI, or indeed humans, to generate content which has the 'primary purpose of manipulating ranking in search results is a violation of spam policies'.
It also recommends that consideration should be given to disclosing that content has been generated by AI, where it would be 'reasonably expected'.
In conclusion
Artificial intelligence and automation tools can be incredibly valuable for a business, when their use is based on extensive knowledge and experience, and as part of a wider content or marketing strategy.
The real key is working out where they might be able to assist with certain mundane or routine administrative tasks in order to save time, but without any unintended impact or consequence elsewhere.
When it comes to intensely bespoke and personal tasks such as your branding, tone of voice, copywriting, public relations strategy and content creation, we feel this is best left in the hands of human experts who have spent time getting to know your business and combine this with their years of knowledge and experience to help your business achieve its individual goals.
If you'd like to speak to someone about marketing automation for your business, get in touch with the EBY team via our website and we'd be happy to talk it through with you.