The top seven threats facing the hospitality industry today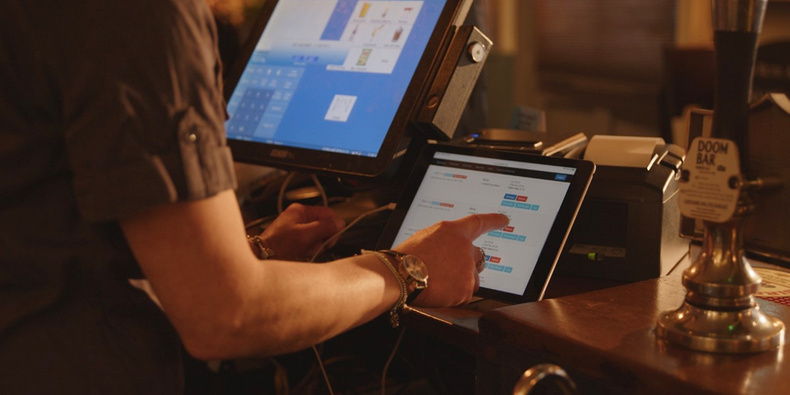 Hospitality has been one of the hardest hit sectors by the pandemic and it's still finding a long-term recovery process. Since the beginning of the pandemic, technology has exploded within the hospitality industry; self-check-ins, contactless service, online ordering and payments via apps have become the new normal. So how can technology help the hospitality industry overcome the challenges they are currently facing?
Post COVID recovery
COVID has had an impact on many aspects of venue operator's lives. We recently conducted a survey which found that 45 per cent of venues feel getting customers back into their venue was one of their biggest challenges in the next 12 months. Using order apps such as Zapaygo enables venues to safely get customers back through the door. With customers able to order and pay from their table, venues can focus on delivering excellent customer service.
Easing financial pressures
Even before the pandemic, venues were struggling with rising business rates, squeezed margins and unprecedented financial pressures. Our survey research revealed 39 per cent of venues feel that increasing sales is one of their biggest challenges. With venues being closed for such a long period of time, the need to sell is more urgent than ever. However, 61 percent of venue operators revealed that sales volumes have been positively impacted by introducing an online/mobile ordering solution. Now, more than ever, venues need tools and partners to help accelerate them out of the pandemic.
Recruiting and retaining the best staff
The hospitality industry is known for high turnover rates, with about one-third of workers quitting their jobs after just six months. The pandemic and Brexit combined have turned a staffing issue into a full-blown crisis. UK hospitality is facing a shortfall of almost 200,000 workers with up to a fifth of staff isolating at any one time due to contact tracing. As part of our recent survey, we also found that almost 40 per cent of venues felt recruiting and retaining staff was one of their biggest challenges. Venues' ability to deliver exceptional service is under threat due to staffing issues. However, 63% found that staff efficiency had improved in their venue since introducing an online/mobile ordering system.
Protecting your reputation
In the digital world we live in, successful venues need to harness the power of their reputation to stay competitive. Online review platforms are becoming increasingly popular every year. With customers giving hospitality businesses reviews through comments, rating and photos, businesses are relying on our hyper-connected era to glamorise their company. We found that 81 per cent of customers are willing to pay more for superior customer service, so it's clear that anything less that excellent customer service risks jeopardising a business' name.
Growth and modernisation through technology
Our recent survey found 64 per cent of venue operators agreed that their mobile order and pay solution was strategically important to the growth of their business. With 87 per cent of customers stating that they have used a mobile order and pay solution, it is of high importance that business owners accept and implement these new technologies into their business to keep up with their competitors.
Improving customer experience
Buying insights provide businesses with a customer's past buying habits and interests. They are potentially gold for those looking to tailor offers and promotions. Businesses within the hospitality sector, especially at this current time, need to find new and unique ways to improve the customer experience if they want to keep a competitive edge.
Capturing customer loyalty
With brand loyalty comes long-term success and providing incentives to customers can play an important role in achieving this. Loyalty rewards and access to special offers were the top three factors increasing the likelihood of users keeping an app installed, according to our recent survey.
Although the hospitality industry has faced many challenges over the past number of years, it's undeniable that the sector has shown it's adaptability and strength to overcome life's uncertainties. It's clear technology plays a key part in the hospitality sectors post-COVID recovery and will continue to improve the industry one app at a time.