The vital role of product data in B2B growth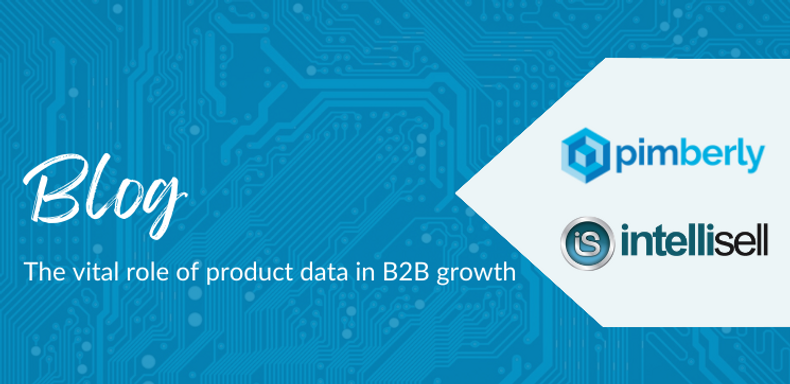 We all know there has been huge B2B growth over the last 24 months, mostly driven by Covid-19. The stats don't lie. Gartner states the pandemic has largely accelerated the B2B buying journey towards digital and remote buying.
I believe that now is the time for B2B companies to take note of this digital-first environment which was once more popular in the retail space. It's no wonder we're seeing more B2B companies enhance eCommerce strategies to stay relevant and ahead of customer demand.
But, how important is your product data to your B2B growth? Put simply, very.
How can you use product data to drive KPIs in B2B?
To provide an example, from a warehouse perspective, every pick location has a monetary value, so you need to see what stock is shifting rapidly and also what stock isn't - stagnated stock. If you have better visibility you can make more informed decisions and scale-up.
Your enterprise resource planning (ERP) can push a certain amount of data forward but something like Product Information Management (PIM) can help drive growth. With product descriptions, you need all of this quality data in the right place. PIM adds all the valuable enhancement data, such as those long descriptions to help the sales teams. To cross-sell and upsell, it's getting that information out there and letting customers interrogate it the way that they want which can be the hard part.
PIMs work well on top of an ERP system - providing one version of the truth. Everything begins and ends with the customer. Keeping data clean but also if you were to double in size, what should your data set look like? At Intellisell we look at the output, the quality of the reporting and help businesses automate what's working.
What does the B2B industry look like in the next five years?
Simple data analytics will be paramount - as mentioned before, you need to be able to identify the slow movers (stagnant stock) in your warehouse as well as what is selling quickly. It will be key to generate the most possible value as you can. The demand for data analytics is now growing, consumers are now able to slice and dice their gas and electricity consumption. So businesses now need to act smarter.
Thinking of the ways that TV shopping sell, there's a lot of touch, people want to see what the product looks like, how it works etc. There is a great need for demo type videos. Some very successful retail websites position this well with online content. You need to have great images, videos and descriptions. I see marketing teams grow but the skill set will change.
To find out more and watch the full recording of the webinar on-demand, you can visit the Intellisell website page: https://intellisell.co.uk/event-intellisell/