Things to consider when downsizing your office space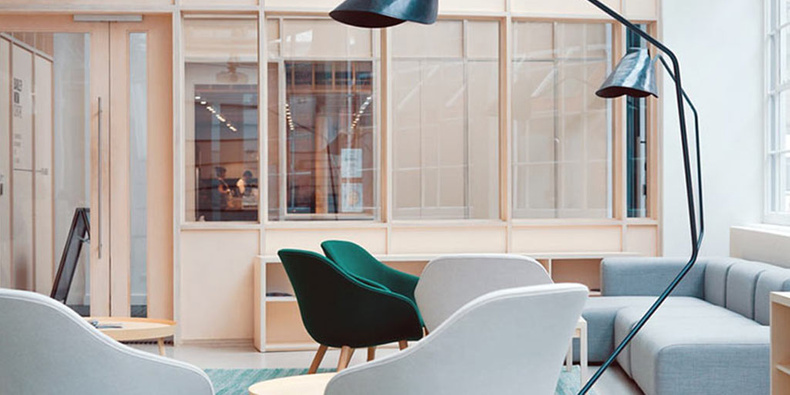 Covid-19 continues to shape our world of work and businesses are implementing different strategies and procedures to adapt. In a recent survey, 79 per cent of just over 2000 employees said they expect home and hybrid working to stay.
This presents an attractive opportunity for businesses. Whilst the workplace will probably remain a central hub for flexible working and collaboration, it will allow them to reduce the burden on available budget and invest in more cost-effective workplaces.
Coinadrink Limited, the vending machine company, explores some things to consider when downsizing your office space.
Understand what your teams will need when downsizing your office space
We are big advocates of communicating with your employees, now more than ever. There are benefits of downsizing your office space of course, but make sure that it's an environment that still works for them.
Covid-19 has changed what employees want and need from their workplace. Engage with your team to find out how they plan to use the office and what sort of facilities they require when they are in. These could range from small coffee machines to larger open spaces in order to encourage time out.
The last 18 months have provoked a lot of fear so your workplace must accommodate the mental health of your team like never before. This environment may be used less than before, but it's still a valuable location.
Implement more relevant cost-effective facilities
The on-site facilities that previously worked for your requirements may no longer do so. For example, you may have utilised a staff canteen or contract caterers for refreshments when staff volume was consistently high on site.
There is no point paying out for facilities that are not working for your business needs any more. On-site refreshments are still a great benefit to offer your team, but they can be downsized to match your office space. For example, why not consider ditching contract caterers in place of unmanned vending machines?
There are other avenues to explore, too. We have recently shared an article surrounding shared spaces in the modern workplace. This will aid collaboration, in turn improving wellness at work. If more people are now working from home, why not transform desk space into breakout areas?
Speak to an expert in workplace design
You may be looking to downsize your office space, but this presents endless opportunities.
We have established that the requirements of your workforce must take priority here but figuring out exactly what could be done isn't always easy. Coinadrink Limited is a vending machine company that is also able to reinvigorate your office design through our refreshment services.
A cup of coffee or bite to eat is more than it initially suggests. It can soon turn into something much bigger, whether that be implementing simple coffee stations to dedicated break out areas filled with hot and cold drinks, snacks and water dispensers.
Then we have our Micro Market solution, which is designed to overhaul any working environment with the future of the staff canteen regardless of whether your staff numbers have decreased.
Contact us today for further information and ideas.