This is one thing every small business needs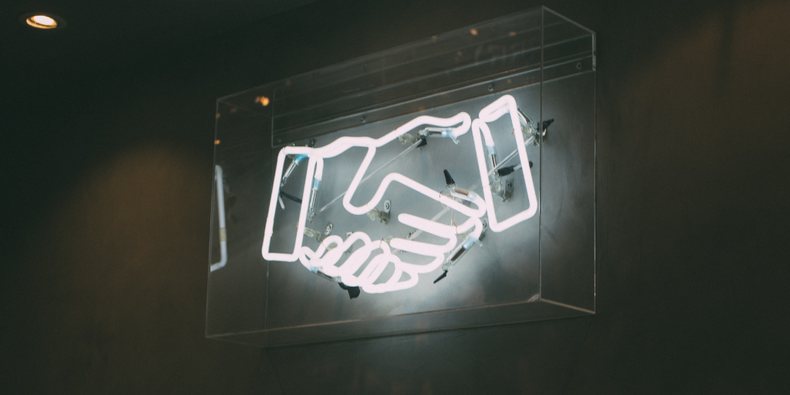 As we all know, us small business have had a tough time recently, but the good times are ahead! Birmingham's the place to be, as we're forecast to experience some of the fastest bounce back and business growth this year. So after a year and a half of stress, reduced business and uncertainty, we're finally on our way to opening the door again.
Now is the time for preparation, to give your business the best chance to thrive and hit the ground running, you need to know where to land.
The risk is that small businesses fall into the old adage of feast and famine. Presented with an opportunity to entice an increasing influx of customers, the selling will be pushed first and the delivery will slow down the responses. But there are ways to mitigate this risk. Investing in the right CRM for your business is a simple yet effective way to do it.
CRM are designed to present your business prospecting in one place. It's most commonly used by large businesses and corporations. But don't count yourself out: company decision makers are recognising its benefits for SMEs too. In fact, 72% of UK SMEs don't use CRM, and are at risk of losing sales and missed opportunities. But that means 31% of UK SMEs do use CRM - and this number is set to grow. So why is this the case?
The main appeal of a CRM is that all your data is stored in one place. This saves both time and effort as you are no longer searching through multiple platforms and accounts to find information. Neither is your growth as a business stalled by a growing database; nothing is divvied up between such tools. Your database becomes much more accessible as a result.
CRM software usually offers different tools, such as sales pipelines, lead generation, email marketing, etc. Having this information all in one place again saves time and effort and allows you to see the golden nuggets that are hidden in your database. Your nurturing process will be visible, and the lead generation tools available will automatically identify the ones that are ready to buy from you.
But CRMs don't just store informationâ€&rdquolthey work with it. Tools like reminders and automation ensure the little tasks that might slip between the cracks are brought to your attention. This can be invaluable to SMEs, so you don't forget to follow up on sales or miss any opportunities.
This brings with it a sense of reassurance. And in that same vein, they can help you document your progress as a business. Again, it's about centralisation: having everything together allows to take an overview. The success isn't just noticeable when you secure a sale: you can actually see your sales progress, and where you need to adapt, as it happens. Learning, and growing, from your own data will increase sales conversion and save you time.
Of course, you can only grow if you have more leads coming in. Now, more than ever, every lead, every prospect matters. Every action you take with your prospects matter too. And, most of all, what matters is what actions your prospects take with you.
CRMs provide a visualisation of the relationship between you and your prospects. Knowing who's thinking what can make or break a sale. With a CRM, you'll be hard-pressed to forget a contact. Neither will they be reduced to just a name and email. They've been on a journey with you that you have tracked and seen, and that journey can continue on.
Finding the right CRM can be the difference between frustration and progression. Especially for SMEs, what you need is necessity, organisation and affordability, so you can focus on growth rather than simply catching up with your system. As such, there are plenty of CRMs out there that offer tailored services for SMEs—we've already broken down the different types of CRMs out there so you can quickly understand which is right for your business now. One important point to make is that your CRM needs to aid your sales pipeline, and adapt with you as you refine it.
Using your CRM to grow your business requires a commitment, but the payoff can be incredible. In the age of coronavirus, this could be the difference between struggling to stay afloat and finally seeing your business take off.
If you want to learn how to build a qualified sales pipeline, you can check our free training course run by popcorn founder Simon Washbrook.
Kai Prime
Head of Marketing at popcorn