Three ways vending can improve productivity in manufacturing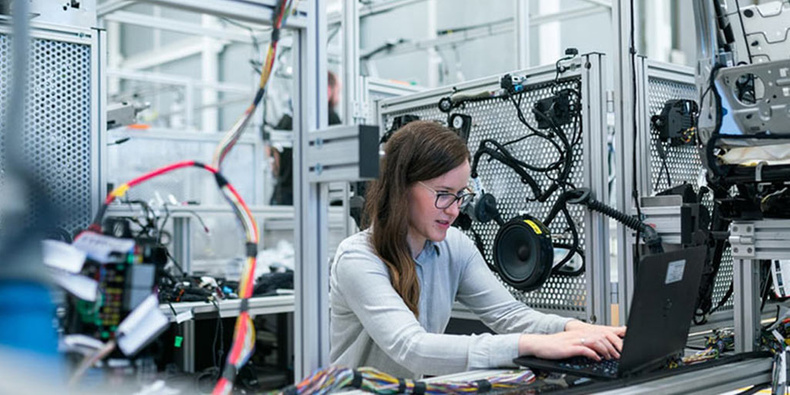 Coinadrink Limited works closely with the manufacturing industry. For businesses operating here, it is an unrivalled way to keep their teams fed and refreshed. As we move forward in this new modern world, here are three ways vending can improve productivity in manufacturing.
Encourages communication in manufacturing
Most manufacturing companies only have a top-down internal communication system. This means that whilst the senior hierarchy can send information down to employees easy enough, it makes it hard to send information back.
It works a little bit like a pyramid and the base of this pyramid is where the work gets done. But the whole industry needs a more flexible approach to communication, one that makes it easier for everyone to come together.
Coinadrink can create and manage a breakout area as big or small as you need it to be. Equipped with everything from small coffee machines to a fully managed Micro Market, it is the perfect incentive for effective communication.
In many ways, top-down communication only identifies and fixes large problems. The smaller issues can go unnoticed. A breakout area allows employees to express concerns and leverage valuable insight.
Streamlines processes and save time in manufacturing
Manufacturing is a fast-paced industry. Your site needs facilities that can cater to this demand and speed is the order of the day. Refreshments can be a slow process, but vending is unique in its rapid dispense times.
Our hot drinks equipment can deliver quality tea, coffee, hot chocolate and more in less than 30 seconds. Some can even shave more than 10 seconds off that time. This means employees can get back to what they're doing quicker.
If you don't have a vending machine on site, your team are probably forced into bringing their own provisions onto the premises and taking longer to have it. When there is such demand on the industry, this can cause problems.
Of course, streamlining processes can be done in other ways in addition. A factory worker can spend up to three hours per week looking for the information needed to do their job, so finding a way to have everything within easy reach is important.
Prioritises health and safety in manufacturing
Like most other industries, health and safety is one of the top priorities in the manufacturing industry. Covid-19 has changed our world and manufacturing must be flexible in order to put the wellbeing of their teams first.
It has been placed on record that some frontline workers in factories were anxious about going back to work. A digital workplace is a great way to leverage these fears through both facilities and communication.
Vending is an ultra-modern industry that is well equipped for the post-Covid world. Through cashless and mobile payments, staff aren't required to bring in spare change and can get what they need with minimal shared touch points.
You can also upgrade to a Micro Market, ideal for larger sites. This is a self-service refreshment hub for the workplace, utilising a cashless payment terminal with individual cards for each user.
This provides the peace of mind for staff to do their jobs effectively.
Contact Coinadrink Limited today to see how our services can transform your environment. From small tabletop coffee machines to a fully managed vending machine or Micro Market service.