Transform communication through upgrading your telephone system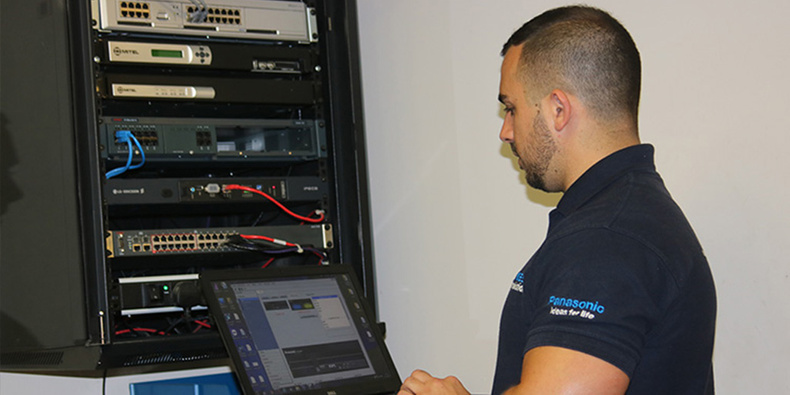 Is your existing telephone system really working for you, or could it be time to make some upgrades to help transform communication and improve efficiencies across your organisation?
There are a number of reasons why you may need to look at upgrading your business telephone system.
You may be moving business premises and feel it is the perfect time to make a change, or perhaps you have outgrown your existing system and require more flexibility and functionality, particularly with agile and hybrid working.
No matter the reason, it is essential you are regularly reviewing your telephone system against your changing needs, to ensure you have a solution in place that will continue to support you.
Making upgrades to your existing system
If your telephone system is no longer effective at meeting your needs, making upgrades is a great solution to provide you with greater flexibility and functionality.
By updating the software of your current telephone system, you will improve the security of the system as well as enabling it to last that bit longer and continue supporting you until you are ready to invest in a new one.
We can work with you to make these upgrades, providing you with additional features such as Custom Messaging and Call Recording, which will make it easier to handle and manage calls across your organisation, providing a better level of customer service and improving the productivity of your team.
With organisations having to reconfigure workplaces, we understand that you may also be looking at upgrading your telephone system with additional handsets and lines, as staff may be working in new areas of an office or site. We can support you in achieving this.
Finally, upgrading the software of your business telephone system will also help to ensure you are maintaining the highest level of security, protecting data and mitigating the risk of a security breach.
Want to make upgrades to your telephone system?
Telecom Central can arrange to visit you to conduct a free review of your existing telephone system and advise on the best solutions for your business.
We will also run some checks on your system and telecoms setup, to ensure that there is an upgrade path available for your current system.
No matter your requirements, our experienced team is happy to help and can provide a solution to meet your needs and offer you greater flexibility and features from your telephone system.