Why business owners should join the Better Business Act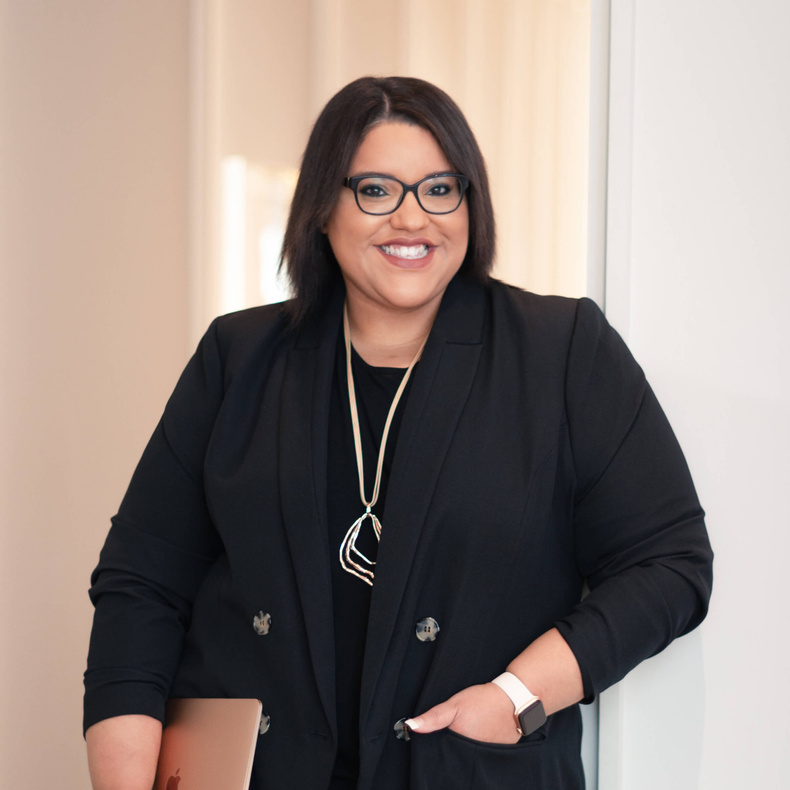 I truly believe that the value of a business lies in its values as a business, and that's why I founded my PR agency, EAST VILLAGE. in the first place. EV. is committed to doing good things with and for the people around us. We have our TeamEV Charter, which is a series of commitments that help us drive change in everything we do; in addition to our EV. Client Charter, which holds the people that we work for and alongside to account. We've recently been accredited as a Living Wage employer, and now we've signed up to the Better Business Act; a national campaign to transform the way that we all do business.
Doing good things in your corner of the world is important, and something that I talk about a lot. Whether speaking about the amount of charity work that we do as a business or how dedicated we are to diversity, equity, and inclusion: being a small business shouldn't mean that we don't have big ambitions when it comes to making a positive impact.
When I started EAST VILLAGE. back in 2013, I was determined to create a business centred around people. I'd had a great start to my career, but time and time again had witnessed that businesses were forgetting about their most valuable asset: their people. That's why the decisions I make and the way that EAST VILLAGE. is shaped, always has TeamEV at the centre.
I believe that people and purpose should always trump profit.
I'm a business owner so, of course, I want to make money and be successful, but I also want to support people as I do it and find new ways to run a business. There has to be a better way! That's why we embrace flexible working, offer the perks that we do, and hold ourselves accountable through the TeamEV Charter.
Someone that I look up to, who shares this view, is Mary Portas. I truly admire her passion to show that empathy, compassion, and kindness are the key ingredients to better business. If you haven't already read 'Work Like A Woman', I highly recommend that you do! In it, she talks about using your voice, moving away from the "Alpha Male" culture, creating more balanced ways to work, and coming together to be better leaders.
Last week, when I saw that Mary Portas had become co-chair of the Better Business Act, I knew it was something that I needed to pay attention to.
The Better Business Act wants to harness the power of entrepreneurs, innovation and enterprise to put people and the planet at the forefront of everything. The aim is to see that four core principles are reflected in an amendment to Section 172 of the Companies Act: ensuring that every company in the UK takes ownership of its social and environmental impact. The principles are:
1. Aligning interests of wider society and the environment alongside shareholders: The interests of shareholders are now advanced alongside those of wider society and the environment. This establishes a new principle of fiduciary duty within Section 172 of the Companies Act.
2. Empowering directors to make better decisions: This change must empower directors to exercise their judgement in weighing up and advancing the interests of all stakeholders.
3. Applying this change to all businesses by default: This change must apply to all businesses by default. It must no longer be optional to benefit wider stakeholders beyond shareholders.
4. Businesses reporting on how they balance people, planet and profit: Following this change, businesses must report on how they balance people, planet and profit in a strategic report or impact report, where one is currently required.
Whilst there's often an argument against quotas and legislation, I do think that this Act has the power to really create change by removing the choice between aligning long-term interests of people, planet and profit. I also love that it's encouraging businesses of all shapes and sizes to get involved. I often see that it's big businesses who are 'called out' to be better, but smaller business who actually have the power to make change today, so bringing everyone together in this way is sure to have greater success.
It's all well and good having these intentions, but we're still looking for ways to improve. Having our TeamEV Charter and EV. Client Charter helps us to place a focus on the areas that matter, but the next stage of this is reporting. I want to ensure that we're not just putting pen to paper when it comes to our purpose, but taking action throughout the year and tracking what we do.
Signing up to Make Good Grow is a brilliant way for us to commit to charitable causes and track our impact. We're also striving to achieve The Blueprint, the PR industry's racial diversity Kitemark. We've recently joined just short of 10,000 UK businesses as accredited Living Wage employers, and now joining the Better Business Act gives us further firepower in our quest to be an agency for a modern workforce.
If you run a business and want to learn more about the Better Business Act, sign up here!