Why the pandemic has intensified the need for learning and development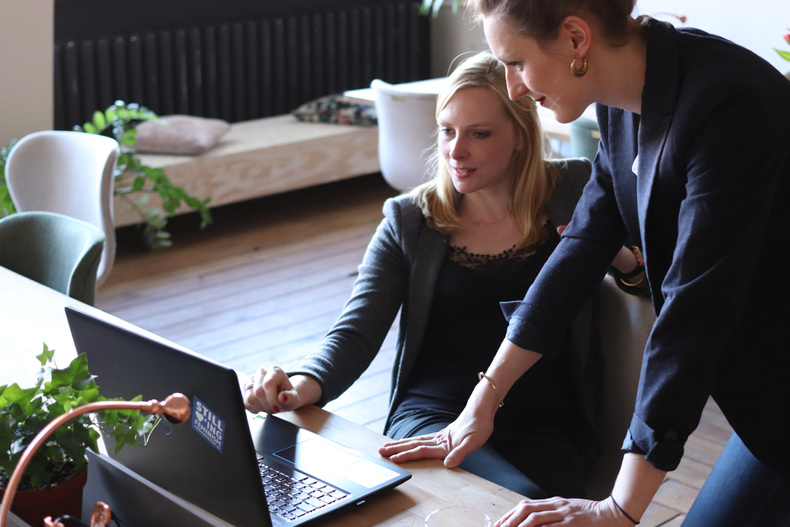 For many employers, one of the highest priorities before the Covid-19 outbreak was staff retention. The global pandemic has arguably intensified this need, with reliance on talented team members greater than ever.
Research by employee benefits firm Edenred found that, while 81% say their employer has done a good job of supporting them during the pandemic, many felt their hard work was not rewarded or recognised. Businesses have understandably paused certain initiatives during the pandemic. However, now is arguably the time to start to re-commence some of these, and show appreciation of the work completed across all levels of the business. So, how can this been achieved?
One activity that is often overlooked is the positive role training and development can play in the workplace. The world of work is rapidly changing, and the need to develop the skills and capabilities of the workforce is therefore more important than ever. Why, then, is it so important to invest in learning and development (L&D) and what benefits can be had for UK businesses?
Why is learning and development important?
A survey by the Learning & Work Institute has shown that there has been an uptick in learning through lockdown, chiefly among those in employment. While this is great news, a recent CIPD report suggest we have a long way to go. Most organisations recognise that learning is important to achieving goals, but only two-thirds have a clear vision for L&D. Organisations that hold learning sessions and drive employee engagement have more motivated and committed staff, so it is in the business' best interest to develop a plan.
Put simply, L&D has a role to play in attracting and retaining talent. As a recruiter, we see how competitive the market for talent is. Every business in every industry sector is looking for the best people. However, even if this talent is recruited, it is becoming more and more difficult to retain and motivate team members.
Businesses, therefore, have to step up the way in which they engage and challenge their staff, and this is where L&D can support. If a programme is run well, it can lead to a host of benefits to the organisation, including greater productivity and team morale. Deciding who should receive training is another important decision for business leaders to factor.
Who should take part in L&D programmes?
Managing a successful L&D programme schedule is no easy task. It also cannot be rushed, and ensuring that all teams are considered is extremely important.
As a business leader, I believe that L&D programmes should be driven from the top. An employer that acknowledges room for their own professional growth will likely encounter a higher level of engagement with L&D activities amongst employees. Leadership teams that actively participate in training not only help to justify investment - and therefore encourage a more enthusiastic response from their staff - but also feel the benefits themselves.
L&D should not be limited to products or technical skills development, either. With 80% of Britons feeling that working from home has negatively impacted their mental health, it is clear that there must be more investment into mental health training so that these issues can be identified and understood. In fact, most employees who suggest reasonable adjustments to their work that would benefit their mental health are rejected or only partly met. This problem is one of workers' greatest concerns and it certainly isn't going away.
The more we support and guide our employees to develop their careers, as well as interpersonal and managerial skills, the better impact we can have on ensuring a better workplace environment. In my eyes, people are happy when they are learning and achieving new things. It can also help improve mental wellbeing, boosting self-confidence and raising self-esteem.
The different types of training
The key to successful learning and development is making sure it's relevant and tailored appropriately for everyone taking part. Leaders should take this opportunity to interact with their teams and understand what is needed. What was a priority in January 2020, may not be a priority now, and so businesses should be looking to adapt their existing L&D offering.
The way training is delivered may have also changed. There are a number of ways training can be delivered, and some may be more beneficial to your business than others. Here's a list of different options we have implemented at SF Recruitment:
Virtual learning
Just because we can't run L&D sessions face-to-face as we usually would, that does not mean that we should put them on hold until we can get together again. On the contrary, virtual sessions save time on commuting and allow employees from across the country to attend. That being said, there are things you must consider to make these sessions as effective as they can be. Research by Microsoft has shown that people lose focus much quicker in virtual meetings, so we should adapt L&D sessions for maximum efficiency. One example is to break up longer meetings with short breaks every 30 minutes or so.
Learning lunches
A cost-effective solution for some companies is organising learning lunches. These work well when sharing best practice, good examples of work or feedback from a training course attended by an individual.
Mentoring
This option is perfect for junior members of the team and is perhaps more important than ever. Buddying with a more experienced colleague can not only boost productivity and inter-team relationships, but it also ensures support is offered all year. One of the potential impacts of working from home is that of the development of junior team members. Unable to ask questions in the office, having a mentoring system offers another way to contact the team, closing the feelings of isolation.
However, equipping mentors with the appropriate tools - and ensuring time is managed closely - is crucial.
Should your company invest in more L&D?
As you can see, there are a number of benefits to introducing L&D programmes to your business. In addition to retaining talent and enhancing your reputation, it simply encourages your team to grow their skillset.
All new jobs require some level of training, but inductions should just be the beginning of an employee's L&D journey. Providing consistent training opportunities to unlock the full potential of staff is key for an engaged and motivated workforce, and should be a priority for business leaders.
At this year's Sunday Times Best Companies awards, SF Recruitment was commended for its L&D. We have seen the benefits first-hand and encourage all businesses to introduce more L&D into their annual schedule. If you would like to discuss this in more detail, please don't hesitate to get in touch with a member of the team.