Why visitor management systems are essential for multi-academy trusts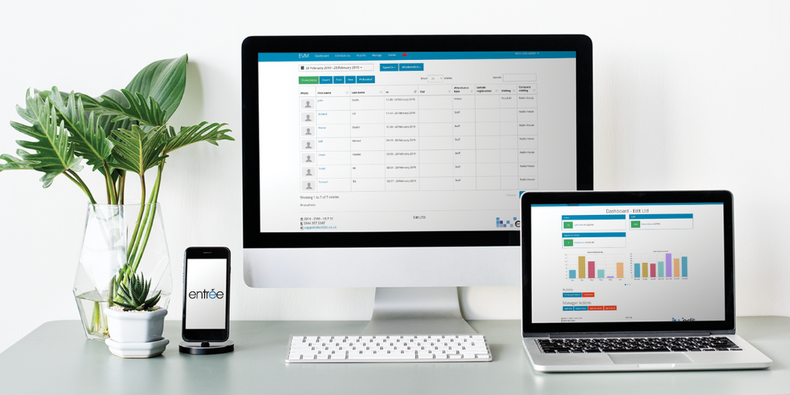 When investing in a visitor management system for a number of schools in an academy trust, ensuring that the system will offer many benefits to improve visitor experience, whilst enhancing safeguarding across all schools within the trust, is crucial.
Manage multiple sites without hassle
One of the key issues that multi-academies face is managing data across all their sites. On a day-to-day basis multi-academy trusts deal with a number of visitors onsite, thus resulting in a significant amount of data. This is difficult to manage across multiple sites and could result in a loss of data, or incorrect data being reported.
Therefore, it is essential to have a visitor management system, such as Entrée Solutions. With Entrée, you can access a live management dashboard. This allows you to access both live and historic reports that show everyone who has signed in/out, with the exact times, dates and who they were visiting onsite.
Manage your late pupils with ease
Academies want to make life easier for their staff and pupils. Receptionists have a number of jobs within the office. When a pupil signs in late with a paper book your receptionist has to manually go into your school MIS to mark the child as late. With other jobs in the office, this could result in registers not being updated straight away, which is an extreme safety concern.
When pupils are running late, they are able to instantly sign in using a visitor management system like Entrée Solutions. This process automatically updates the school's register once a pupil has signed in late, saving the receptionist the need to. If an emergency was to happen onsite then your staff would be able to pull an accurate report of everyone who has signed in, including those late pupils.
Pre-register visitors and contractors
Safeguarding is the main priority for academies, the ability to pre-register visitors or contractors ensures that you can see exactly who is expected onsite, what time they are visiting and which member of staff they have come to visit.
By pre-registering your visitors and contractors you can prepare for their visit, and ensure that only the correct people are signing in. As well as this, you are able to improve your visitor's experience by enabling them to have a quicker sign-in/out procedure, as the system is already populated with their key details.
If you would like to discuss other benefits of a visitor management system in academies then we would love to chat with you, email sales@entreesolutions.co.uk.