Banking group receives Gold award for commitment to apprenticeships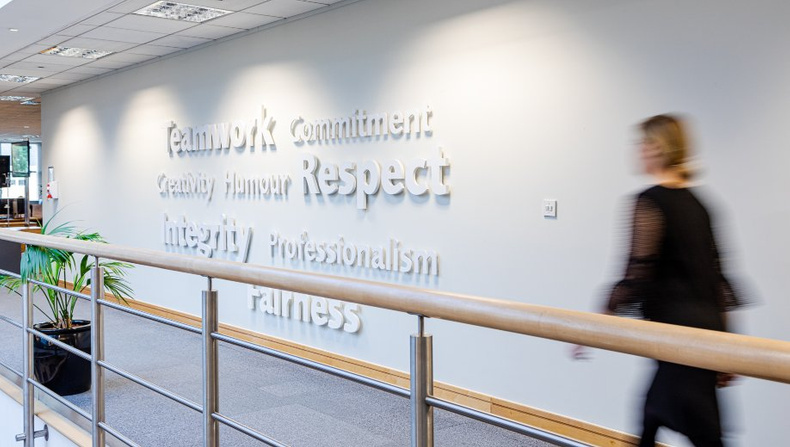 Solihull-headquartered Paragon Banking Group has been awarded Gold accredited membership via the 5% Club's 2023-24 Employer Audit Scheme, highlighting its commitment to apprenticeships and the development of employees.
The 5% Club's Employer Audit scheme reviews employer activities and future commitments, as well as examining approaches to social mobility, diversity and inclusion. The Gold award recognises employers that have made significant contribution to the continued development of employees through "earn & learn" schemes such as apprenticeships.
Over 85 Paragon employees completed apprenticeship programmes in 2022 and, at the point of entry for the Employer Audit in 2023, the Bank was supporting 68 apprentices and six placement students.
Mark Cameron OBE, chief executive at the 5% Club, said: "Our Employer Audit scheme recognises the efforts of all those employers that invest in their workforce through a broad range of workplace learning schemes. It is fantastic that in these challenging times so many are able to commit to the Employer Audit and to gain the credit for their efforts, and that the majority are striving to expand their schemes over the coming years. Their efforts and achievements are to be applauded."
Anne-Marie Day, head of Talent and Learning at Paragon Banking Group, said: "The Gold membership recognises our commitment to investing in the next generation of talent and provides us with vital benchmarking research. Through benchmarking our apprenticeship provision we can continually improve our approach to attracting and developing diverse talent in a variety of earn and learn positions."
Lucy Burns, Early Careers Consultant at Paragon Bank, added: "Apprentices receive a nationally recognised qualification and at Paragon, we're proud of the additional opportunities we provide, including learning and networking events, whilst apprentices gain the valuable skills in their chosen career pathway and beyond."
Established in 2013, the 5% Club exists to help employers increase the number, quality and range of 'earn and learn' opportunities across the UK and now has a membership base that exceeds 900 companies.