Commonwealth Games leader joins Sport 4 Life UK board of trustees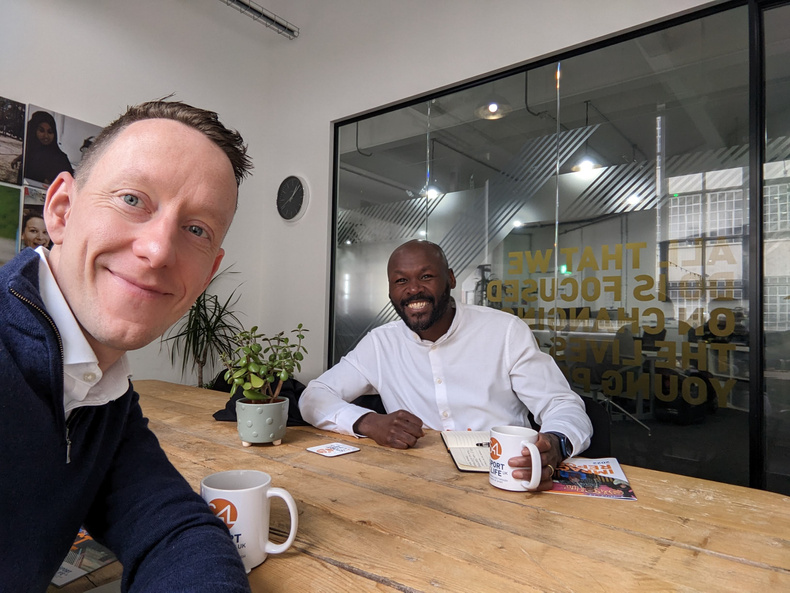 A Birmingham 2022 Commonwealth Games leader who oversaw an award-winning global initiative at the major sporting event has joined Sport 4 Life UK's board of trustees.
Alton Brown was head of youth programmes & policy at the organising committee and has more than 16 years' experience in the charitable sector, specialising in the strategic development and delivery of engagement activities for young people and community development.
Alton won plaudits for leading the team that delivered Birmingham 2022's 'Bring the Power' youth engagement programme, which reached almost a million children and young people across 16 countries and secured a highly commended award at the Burberry British Diversity Awards in 2023.
His track record in using sport as a vehicle for social good will prove invaluable to Digbeth-based Sport 4 Life UK, which provides sport-themed personal development programmes to people aged between 11 and 29 years old across the West Midlands, in addition to working with employers to improve youngsters' life chances.
Commenting on his appointment, Alton said: "As a long-term admirer of Sport 4 Life and the incredible impact they create in the lives of young people, I am very excited to now be joining their board.
"Growing up, sport was an introduction to a world that completely resonated with me.
"It gave me an inspiring lens I could use to navigate life, it gave me the tools to leverage new development opportunities and it opened up doors across the world that I could never have imagined as a young person growing up in an economically deprived area.
"I look forward to contributing to the organisation's vision of a level playing field where every young person has the opportunity to create a better future for themselves."
Welcoming Alton to the board of trustees, Sport 4 Life UK CEO Tom Clarke-Forrest said: "Alton brings a wealth of experience in education, youth development and sport for development, as well as an unwavering passion for the region in which we operate, and from where we are embarking on our exciting national expansion journey.
"I'm looking forward to working with him."
Alton is also a Trustee of 'Art Against Knives', an award-winning youth development charity that uses creativity to intervene early and prevent young people from becoming victims or perpetrators of violent crime by providing co-designed creative spaces in isolated communities.
Additionally, Alton is a former Olympic pathway athlete in Karate, boasting a successful 22-year career at the pinnacle of this sport for both England and Jamaica, including multiple European championships and World and Pan American medals.
Based at Digbeth's Custard Factory, Sport 4 Life UK uses sport as a vehicle to achieve sustained education, training and employment outcomes for young people. Since its inception in 2006, it has grown into the leading sport-for-employability charity across the West Midlands, employing 24 full-time staff and meaningfully supporting over 2,000 young people towards better futures each year.
Sport 4 Life UK's Employability Programme for Young People, which was recognised by United By Birmingham 2022, helps young people in the city who are disadvantaged, at risk of being unemployed or who are NEET (not in education, employment or training).
Pictured: Tom Clarke-Forrest and Alton Brown