Headline charity named for Brighton half marathon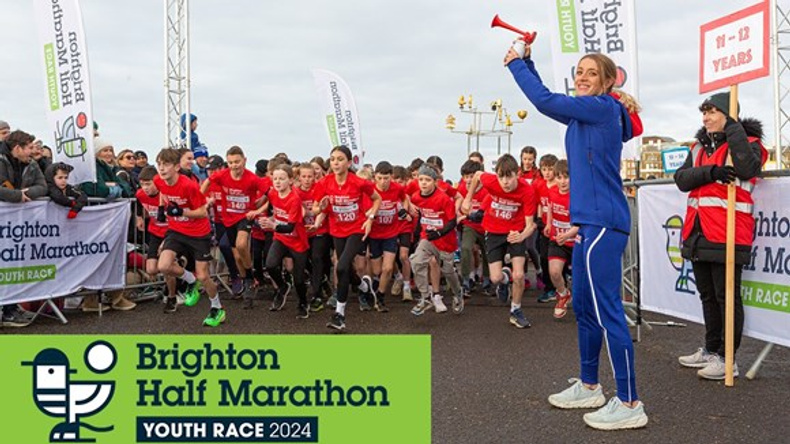 The Rockinghorse Children's Charity has been once again named as the headline charity for the Brighton Half Marathon.
The popular youth races will happen on Sunday, 25 February with entries opening on 15 September.
Located on Hove Prom and held on the main half marathon race day on Sunday, 25 February, the Brighton Half Marathon Youth Races are designed for junior runners aged 7 to 17. Open to all abilities, youth runners run a mile on Hove Prom, running along part of the main half-marathon route before the half-marathon runners come through.
The event gives youngsters a unique opportunity to experience the buzz of race day, and family and friends are encouraged to come and cheer on from the sidelines along Hove Prom.
The event is chip-timed, with five age groups set off in waves, and all runners will receive a technical t-shirt and a medal to show off to their friends and family. Prizes will also be awarded to the first three runners in each of the five age categories.
Rockinghorse supports sick and disabled babies, children and young people, along with their families, at The Royal Alexandra Children's Hospital, the Trevor Mann Baby Unit in Brighton and all of the specialist children's wards and baby units throughout Sussex.
Brighton Half Marathon youth races event manager Holly Freeman said: "Building on the success of last year's event it's great to be able to welcome Youth Runners back to the Brighton Half Marathon. The atmosphere at the start line is always fantastic and the crowd support generated by friends and family is pretty unique - it's noisy - but a lot of fun!"
Emma Cunliffe, supporter engagement manager from Rockinghorse, said: "We are so pleased to be the official charity partner for the Youth Race again this year.
"As a local children's charity, partnering with such a wonderful event aimed at young people seems like a great fit.
"As many of the children taking part will have been treated at the Alex, or know someone who has, helping us raise funds for vital equipment and services to help other young people is fantastic. We're really looking forward to cheering everyone on the day."